Shopify is one of the most popular eCommerce platforms in the world, and for a good reason. Shopify makes it easy to create an incredible-looking store with no coding knowledge needed.
However, one of the best ways to make a ton of money, besides opening your own successful store, is to become a Shopify expert. So, what is a Shopify Expert, and how can you make money from it? In this post, we'll cover the top ten ways to make money as a Shopify expert.
What Is A Shopify Expert?
A Shopify Expert is someone who has extensive knowledge and experience with the Shopify platform and can provide advice, consultation, and services to businesses that are looking to use Shopify for their eCommerce needs. It helps your account to stand out in the marketplace and exponentially grow the number of sales you can make.
There are a number of reasons why you might want to become a Shopify expert. Here are some of the main benefits:
You get paid to do what you love - helping businesses create an online store using one of the most popular eCommerce platforms in the world.
You have the potential to make a lot of money. Experts typically charge $100/hour or more for their services.
Shopify is constantly updating its features and adding new ones, so there is always something new to learn.
You can work from anywhere in the world and set your own hours.
How To Become A Shopify Expert
So, how do you become a Shopify Expert? The process is actually pretty simple. First, you'll need to apply for a Shopify partner account before you can become a Shopify expert. The Shopify Partner program is simple to join for free and allows you to run unlimited test stores. You'll even begin to receive compensations for apps you build, themes you design, and any clients that you may refer to the platform. Plus, you'll be able to try out new Shopify features before anyone else.
Once you are signed up for the Shopify Partner Program, you'll still need to have proven experience on Shopify, which means that you need to have your own application with at least four active client stores. If you feel that you've met these qualifications, you can apply for the Shopify Expert Program.
Top 10 Ways To Make Money As A Shopify Expert
Now that you know how to become a Shopify expert let's talk about the top ways you can make money once you're accepted into the program. Of course, the amount of money that you can make as an expert depends on your experience level, skill set, and what services you want to provide. However, each idea is a great way to make a living from home, work with clients all over the world, and help businesses grow online.
1. Offer Consulting Services
One of the best ways to make money as a Shopify expert is to offer consulting services. Consulting involves working with clients, usually for an hourly fee, and providing advice on how they can improve their presence online. This includes everything from giving them suggestions on what apps or themes to use, recommending methods for marketing their business, building custom functionality into their store, and anything else you can think of.
2. Set-Up Shopify Shops For Businesses
Another way to make money as a Shopify expert is by setting up online shops for businesses. This can be very lucrative if you have experience in graphic design, web development, or marketing and the know-how to set up an eCommerce store that wows customers. In addition, you can work with business owners directly and help them get their stores out there, so they start making sales right away.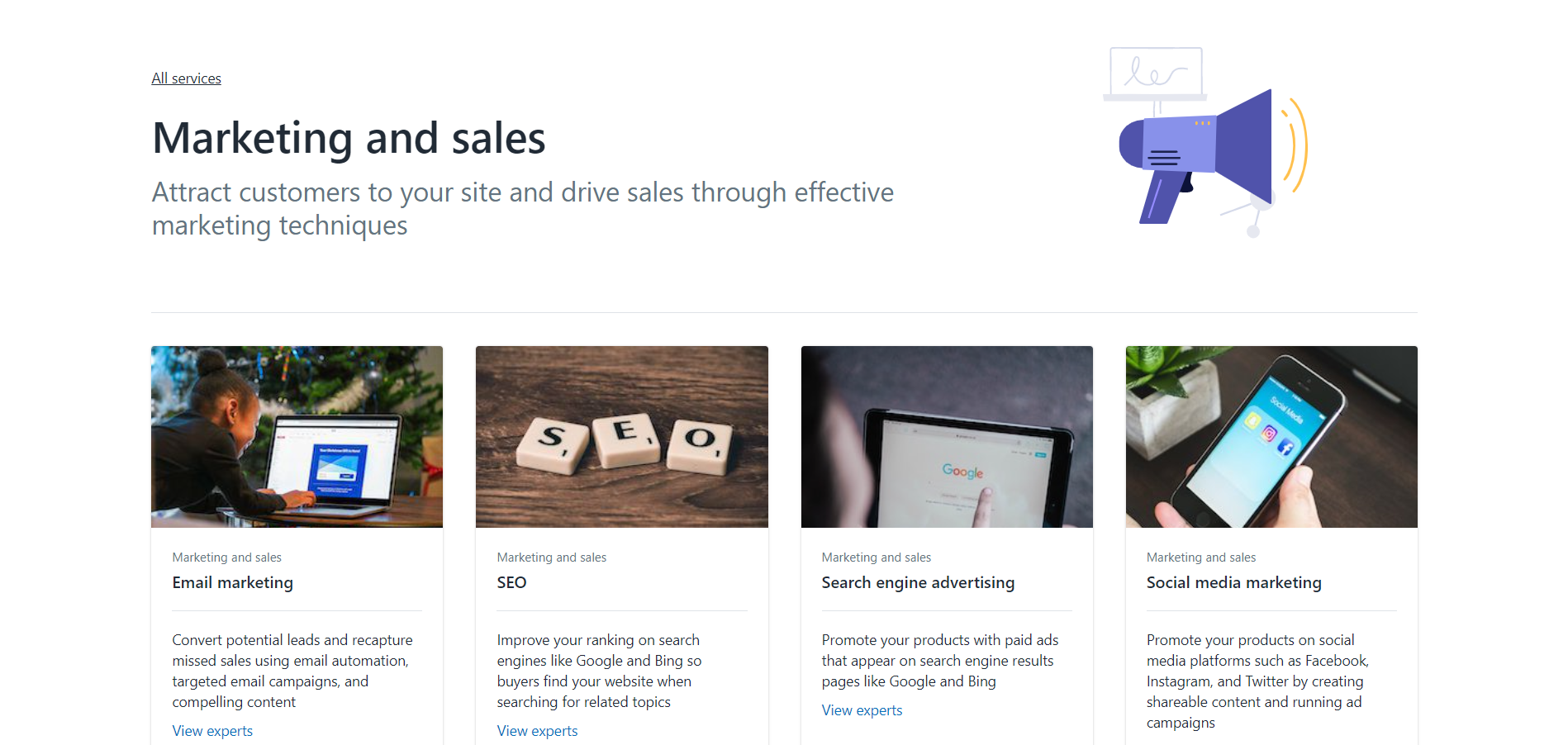 3. Provide Marketing Services
Another way to make money as a Shopify expert is by providing marketing services. This can include anything from SEO, PPC campaigns, email marketing strategies, social media management, and more. If you have experience with these forms of advertising, you can offer packages to businesses that want your help growing their online presence.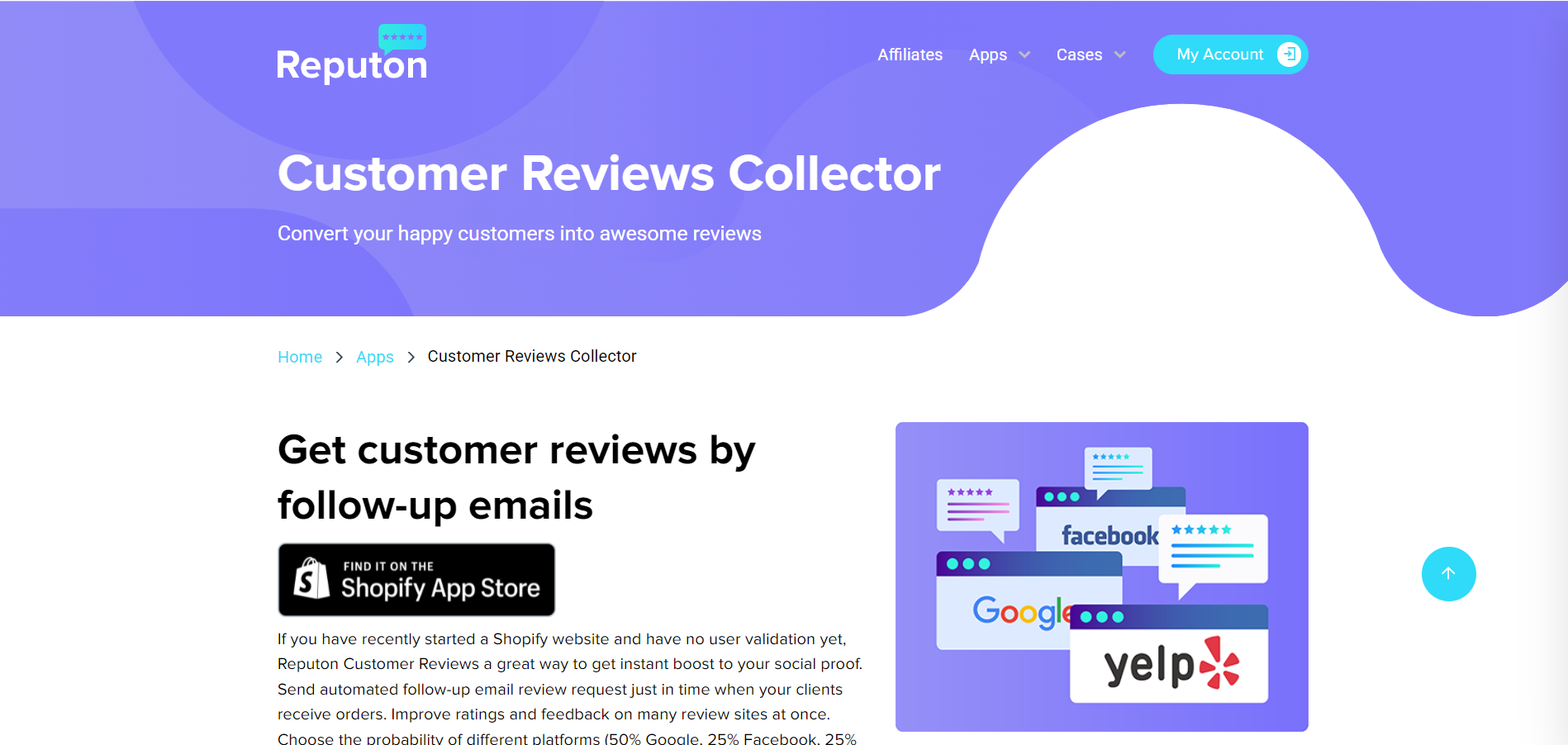 4. Build Shopify Applications
Another way to make money as an expert is by building Shopify apps. This can be a great option if you have experience with web development and understand how the platform works. You'll need to apply for developer access before you can start this, but once approved, you can create applications that integrate into existing stores or build custom functionalities from scratch.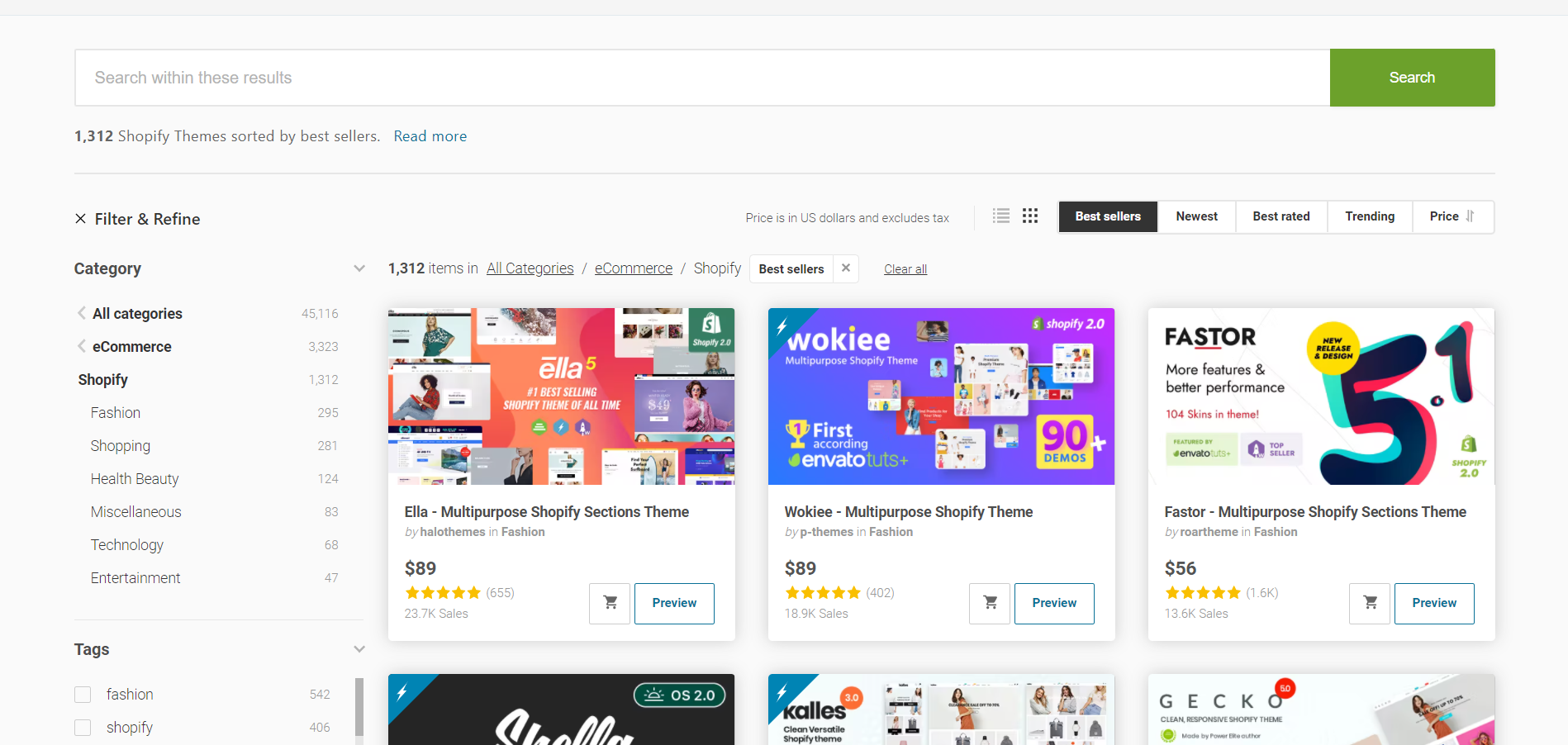 5. Create Custom Storefronts And Designs
One of the most popular ways to make money as a Shopify expert is by creating custom stores and designs that are unique. If you have experience with graphic design, web development, or marketing know-how for eCommerce sites, then you can create completely customized online shops for clients all over the world. Plus, if they're really happy with your work (and tell their friends), there are always opportunities to do more projects together in the future!
6. Dropship With Shopify
Dropshipping is an excellent option if you're looking for a fast and passive way to make money with Shopify. This involves setting up a store and adding products from other merchants into your inventory. Then, when someone places an order, you simply contact the merchant and have them ship the product directly to the customer's door. You don't need to worry about handling any inventory or shipping yourself, which makes it an excellent option for those who want to start their own store but don't have the resources to do so.
7. Join The Affiliate Program
If you're looking for a way to make money with Shopify without providing any services, then the affiliate program is a great option. This involves promoting Shopify products and services to others in exchange for a commission on each sale. You can sign up for free and start promoting right away, making it a great way to earn some extra income on the side.
One of the easiest ways to do this is to market the products on your social media channels and start getting traffic to your site. If you're already familiar with Shopify products, then this will be a great way for you to make money promoting them!
Endorse Reputon's Shopify apps and receive stable recurring monthly payouts for your installations, traffic, or referrals!
Our partner program perks:
Up to 50% recurring commission*
All referred users get 10% discount for the Customer Reviews app and an extended 21-day trial for all other apps
Personal dashboard and reports
All widget apps (Google, Facebook, Amazon, Etsy) are free to use indefinitely for partners and trial shops
Our apps are loved by thousands of Shopify sellers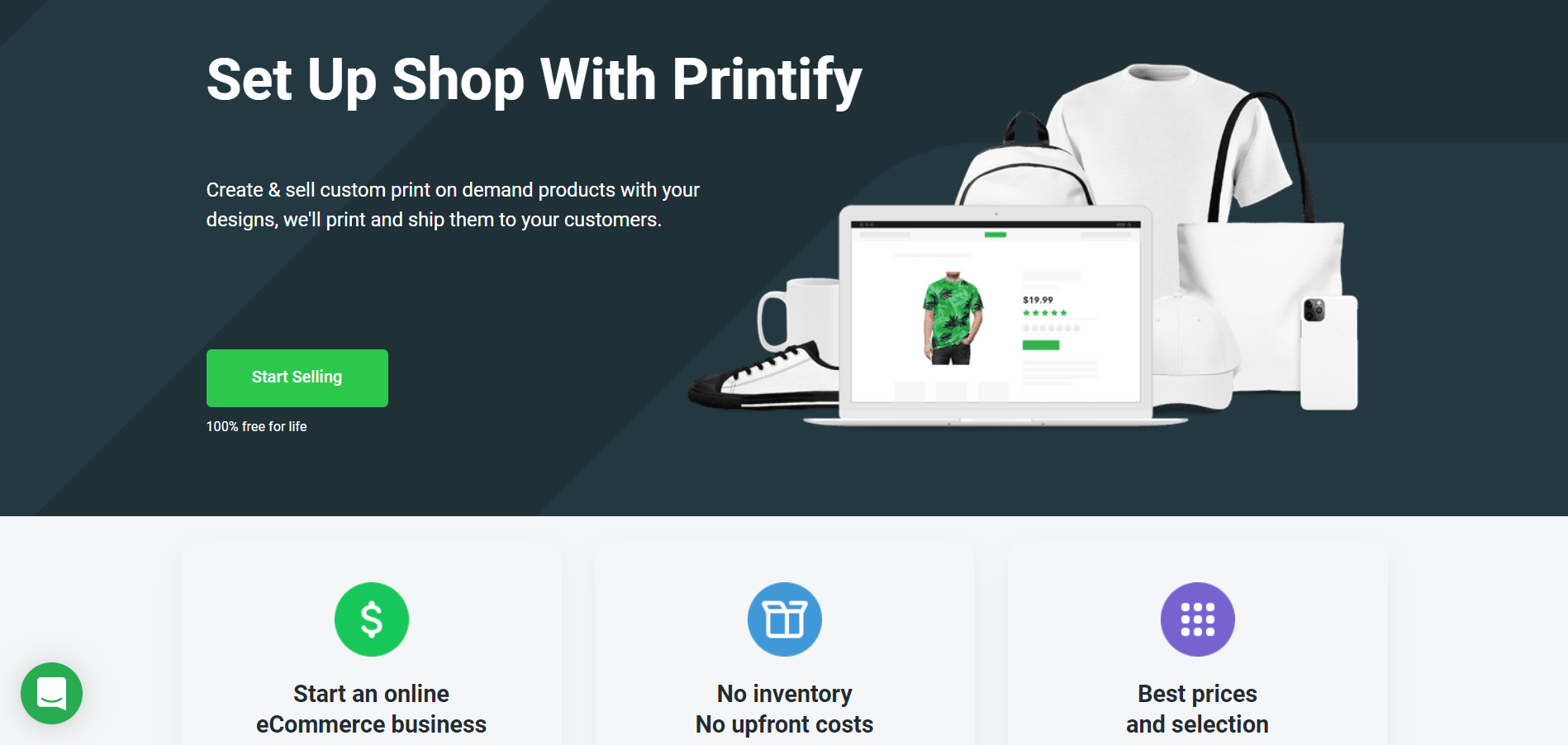 8. Sell Print On Demand Products
Of course, one of the best ways to make money with Shopify is by building your own store. This can be a great option if you have unique ideas or want a passive way to bring in money. Of course, you'll need some startup cash before getting started, but once launched, you won't need any additional help until it's time for updates down the line.
When it comes to choosing products, you can essentially sell anything! This can include clothing, mugs, pillows, stickers, phone cases, and more. Of course, you'll need to create the designs yourself or hire a designer if you don't have any graphic design skills of your own. Plus, it's best to find trending products so you can get as many sales as possible!
9. Write And Sell An Ebook On The Platform
One of the easiest ways to make some extra cash with Shopify is to write an eBook and share it on their store (or getting them published elsewhere). There are always new things to learn about how eCommerce works or what marketing strategies are best right now – so why not share those details in your very own book?
Plus, once you've created the book, it'll be available for sale forever. You'll get paid each time someone downloads or purchases it, which can help you generate some passive income over the years!
10. Create An Online Grocery Store
Another way to make money with Shopify is by creating an online grocery store and selling products directly to customers in your area. There's a massive opportunity for eCommerce right now, especially in the food and drink industry, where people are always looking for new ways to save time at home when it comes to meal planning or cooking during their busy weeknights.
Is Shopify Profitable?
There are a lot of different ways to make money as a Shopify expert, and each one comes with its own set of benefits. Not only is it possible to start making money right away, but the opportunities for growth and expansion are practically limitless.
Plus, you don't need any prior experience or training in order to get started – just some creative ideas and the willingness to learn new things! So, if you're looking for a way to make money with Shopify, then these are definitely some great options to consider.
Conclusion
These are just some of the most popular options, but feel free to get creative and come up with your own ideas! By providing services like marketing, web development, or design work, you can help businesses create successful online shops that generate sales and revenue. Plus, if you're good at what you do, there are always opportunities for more projects in the future! Happy selling!