Add Amazon sales channel to your Shopify business effortlessly!

Connect your Shopify inventory to any of your Amazon marketplaces (US, Canada, Mexico and others). Link existing Amazon listings to Shopify and sync product details, prices & inventory. Full support of Shopify currencies included.
Keep inventory, pricing & orders in sync in real-time and fulfill your Amazon orders through Shopify (omnichannel fulfillment).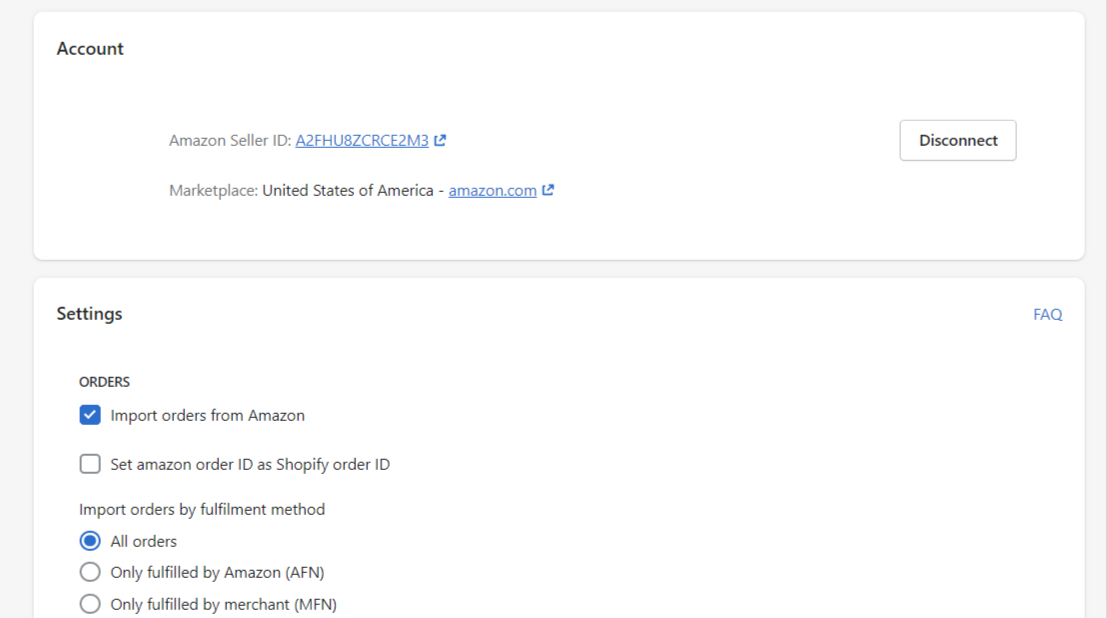 Import & track inventory in near real-time
Synchronize your Shopify inventory in near real-time with Amazon. Perform operations such as editing price and stock without switching platforms, and keep check on the inventory count by setting a minimum threshold limit to avoid overselling and thus negative account impact.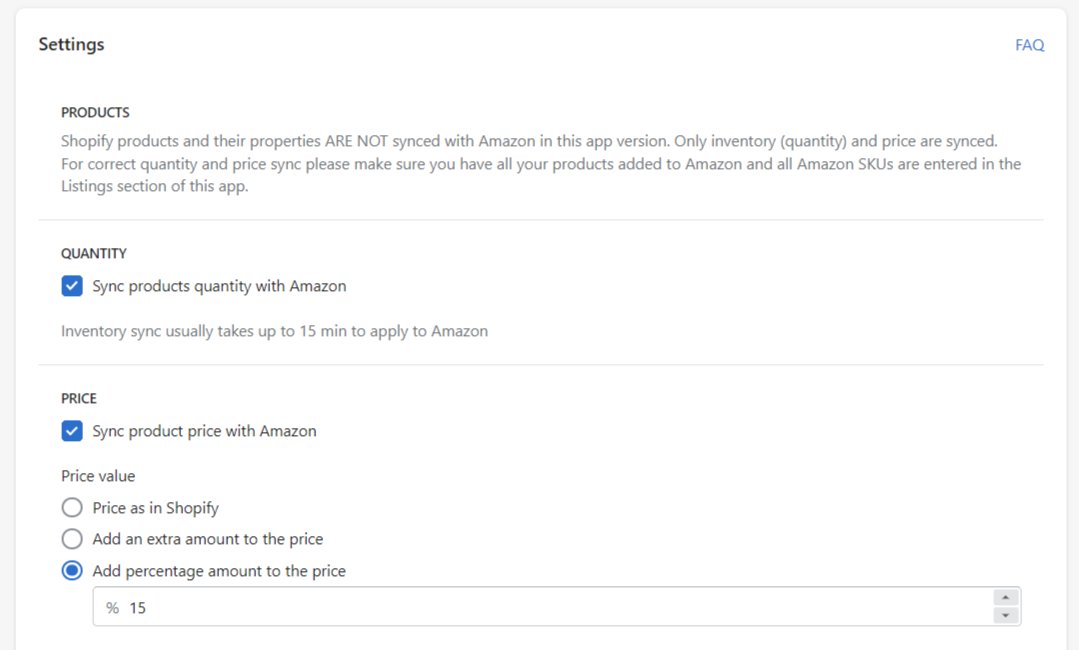 Link Amazon listing with Shopify products
Use your existing Shopify SKUs to import the corresponding Amazon SKUs. Pricing and product information are synced in 100% real-time between Shopify and Amazon, so your product listings are accurate and up-to-date at all times. Create product variations on existing Amazon listings, and import them from your Seller Central account.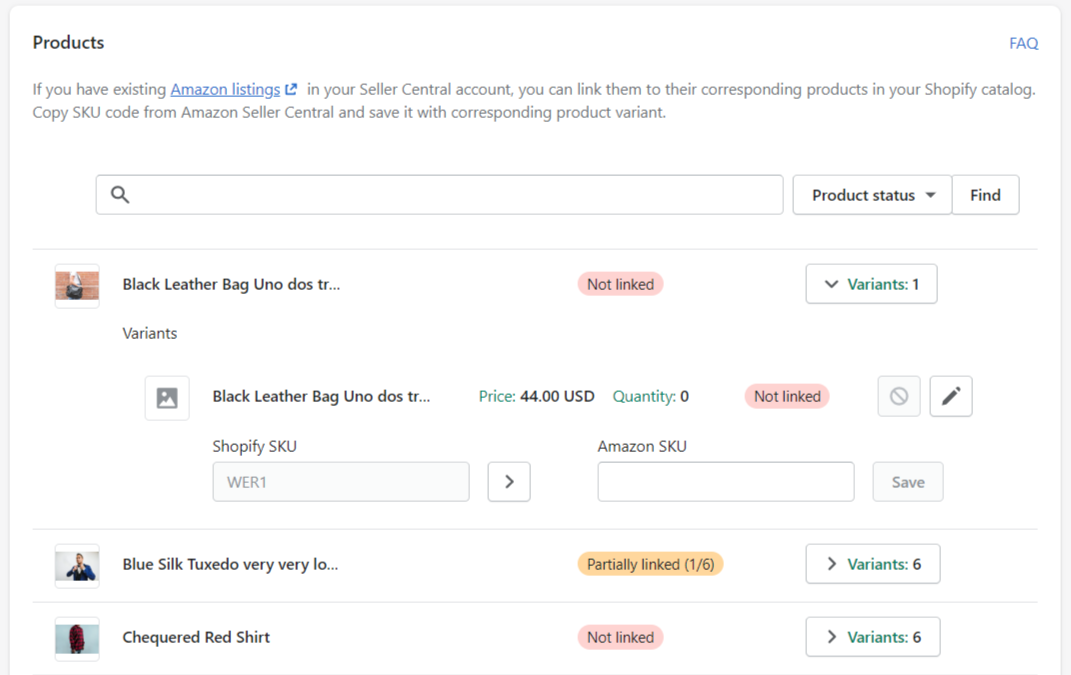 Manage orders & shipment
The integration ensures that all the orders generated on your Amazon account are imported on autopilot to your Shopify panel and can be managed from there together with regular Shopify orders. One unified order fulfillment flow will save you tons of time and resources! Provide tracking information and update status for Amazon orders without ever leaving your Shopify panel.

Use it for Free!
For now, we are distributing the app for free to collect customer feedback and to make the app as useful for Shopify sellers as possible.