Southern Sugar Bakery
Before installing the Reputon app this Shopify store had some modest Google reviews (see the screenshot). The owner complained that the business was old and people left reviews only by chance when they accidentally googled the bakery. The rating itself was not bad, but there was a lot of room for improvement.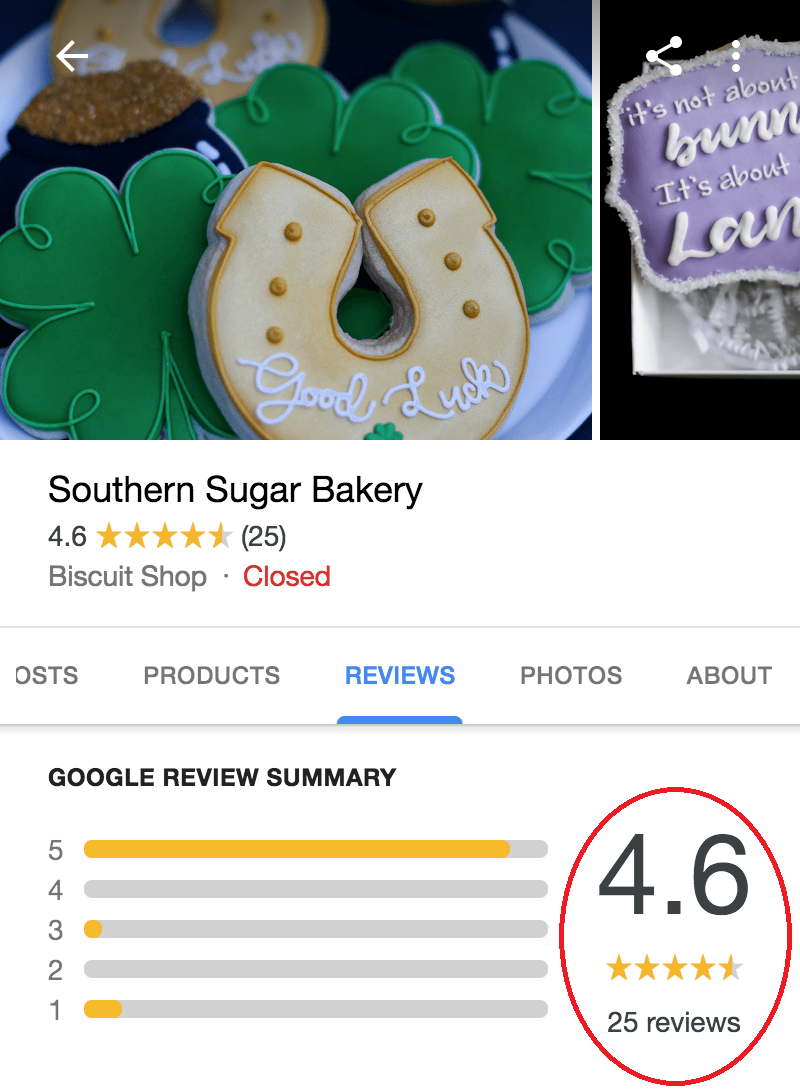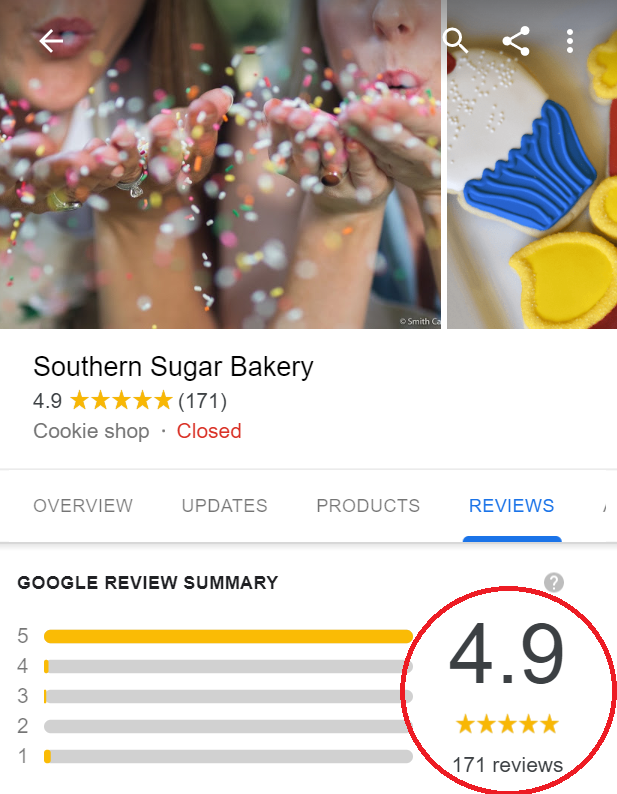 Once the Reputon app had been installed the big chunk of previous orders was automatically processed. All recent customers were sent a friendly followup emails with review requests and that helped to get an extra 30 reviews in just a couple of days.
After just 3 months since Reputon installation, as of 7/5/2019, Southern Sugar Bakery was raised from 25 to 171 reviews on Google. All organic, honest reviews, made by real clients with no extra efforts from store owners.