If you're looking to open a Shopify store or already own a store that you wish was performing even better, you might want to consider spying on your competition. While you don't want to flat-out copy what they're doing word-for-word, a little digging can help your business get ahead of the competition and continue to thrive in this dog-eat-dog landscape.
However, if you're not using the right software to spy on your competition, or you're using the same basic tactics as everyone else, you're not going to find the success you need. In our guide, we'll break down exactly what tools you need to help you get ahead of the competition and easily spy on your competition.
Why Is It Important To Spy On Your Competition?
Did you know that 90% of online businesses fail within the first four months? While there are many reasons your business could fail, one of the most significant factors is not understanding how others in your field are getting ahead, especially if they sell similar products and services. By spying on your competition, you'll get to see what they're doing well and how you can imitate their success without flat-out copying them.
Spying on your competitors shows you what people are looking for at different points in a user's search. These findings help inform how your SEO efforts should be directed - where should your focus be?
Furthermore, it'll show you which platforms your users prefer for sharing content, as well as other discoveries that lead to better marketing. In short: spying on your competition helps make sure that you don't waste time focusing on things that won't move the needle.
The Top Shopify Spy Software You Need To Know About
Figuring out how to spy on your competition involves using the right software. While you can manually pull reports that will take hours and analyze them to find out more about your competition, using the right software can instantly present these same findings. Here are our top six software recommendations to spy on your Shopify competitors.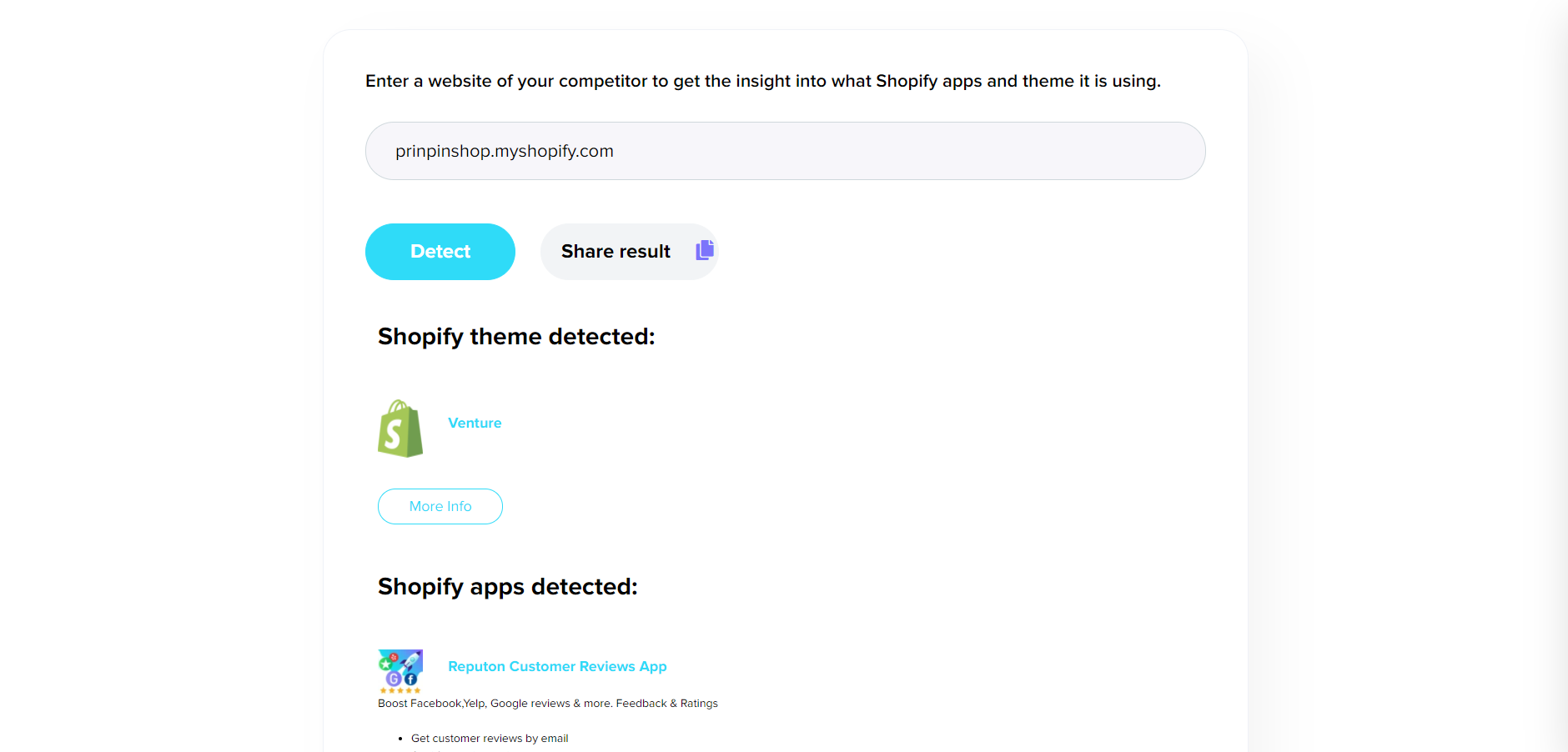 Have you ever wondered what applications or themes your competitors are using? Just knowing the right items to download can help set you apart from the competition. Our number one recommendation for the best Shopify spy software is the Reputon Shopify App & Theme Detector. Simply type in the website's address you're interested in learning more about, and the software will automatically find out which apps are on their website and detect the Shopify themes they use. No need to install any browser extension!
With this report alone, you'll know exactly what themes are making your competition successful, allowing you to mimic their success with a few clicks! If it's Shopify apps they use most often or if they have a consistent interface - Reputon will tell you all about it!
While many software companies require you to download an application, pay a fee or follow extensive, complicated instructions, Reputon is the complete opposite. You don't need to purchase anything or signup for email updates either to access this feature. The tool is entirely free for anyone to use and takes less than 30 seconds to get your final results.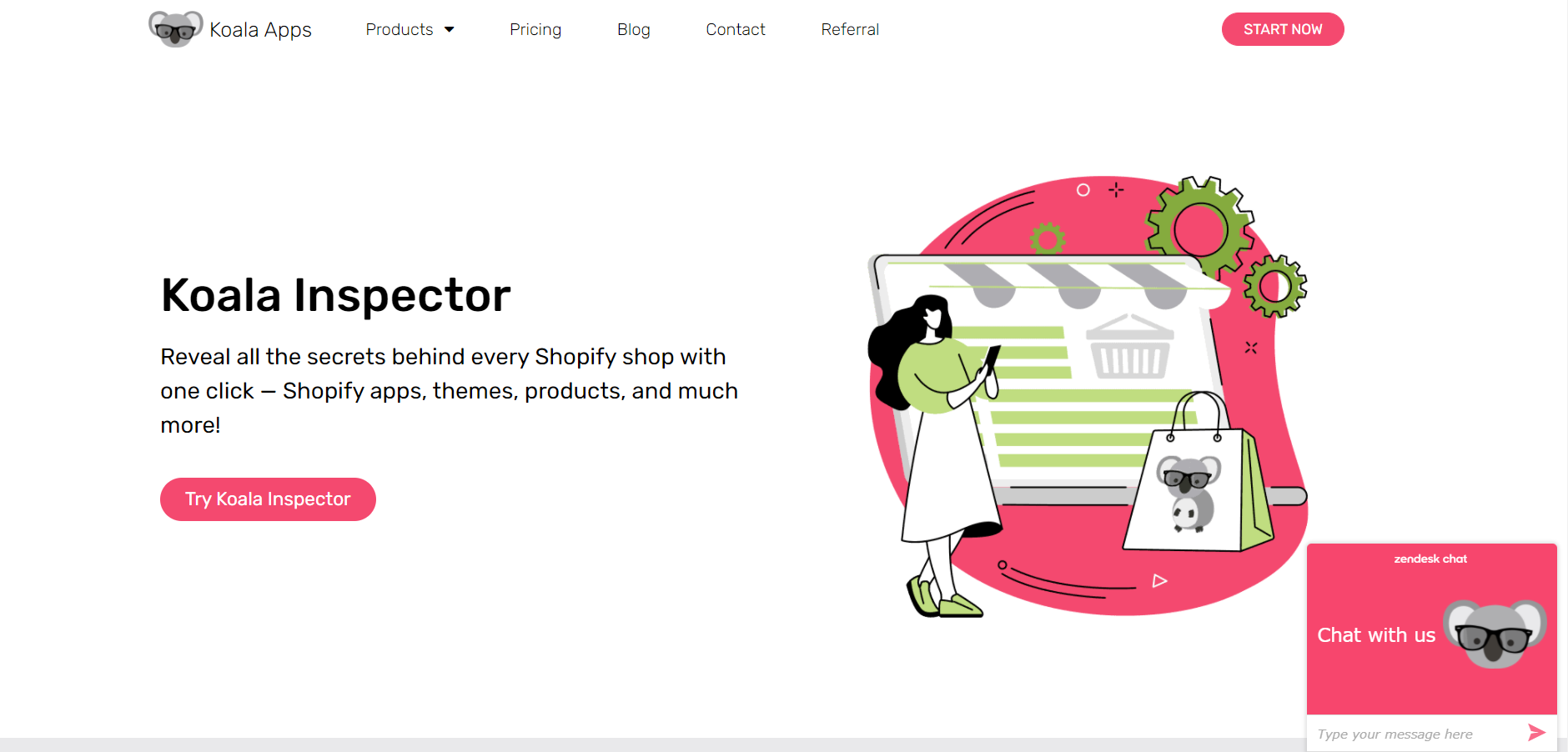 Koala
If you're looking for an easy way to spy on Shopify stores and don't mind downloading an application to do so, the Koala application is a great runner-up tool. Koala Inspector is an eCommerce tool that allows you to track and monitor any Shopify store. You can see what products are selling, the pricing of the products, how much profit they make, and more!
Now with just one click, you can reveal all of the secrets behind every Shopify store. No matter if it's a dropshipping or wholesale business, Koala will allow you to track your biggest competitors and understand the strategy popular stores like to use. This tool will help your business grow by providing valuable insight into your competitors' strategies. It's time to take control over your competition - sign up today!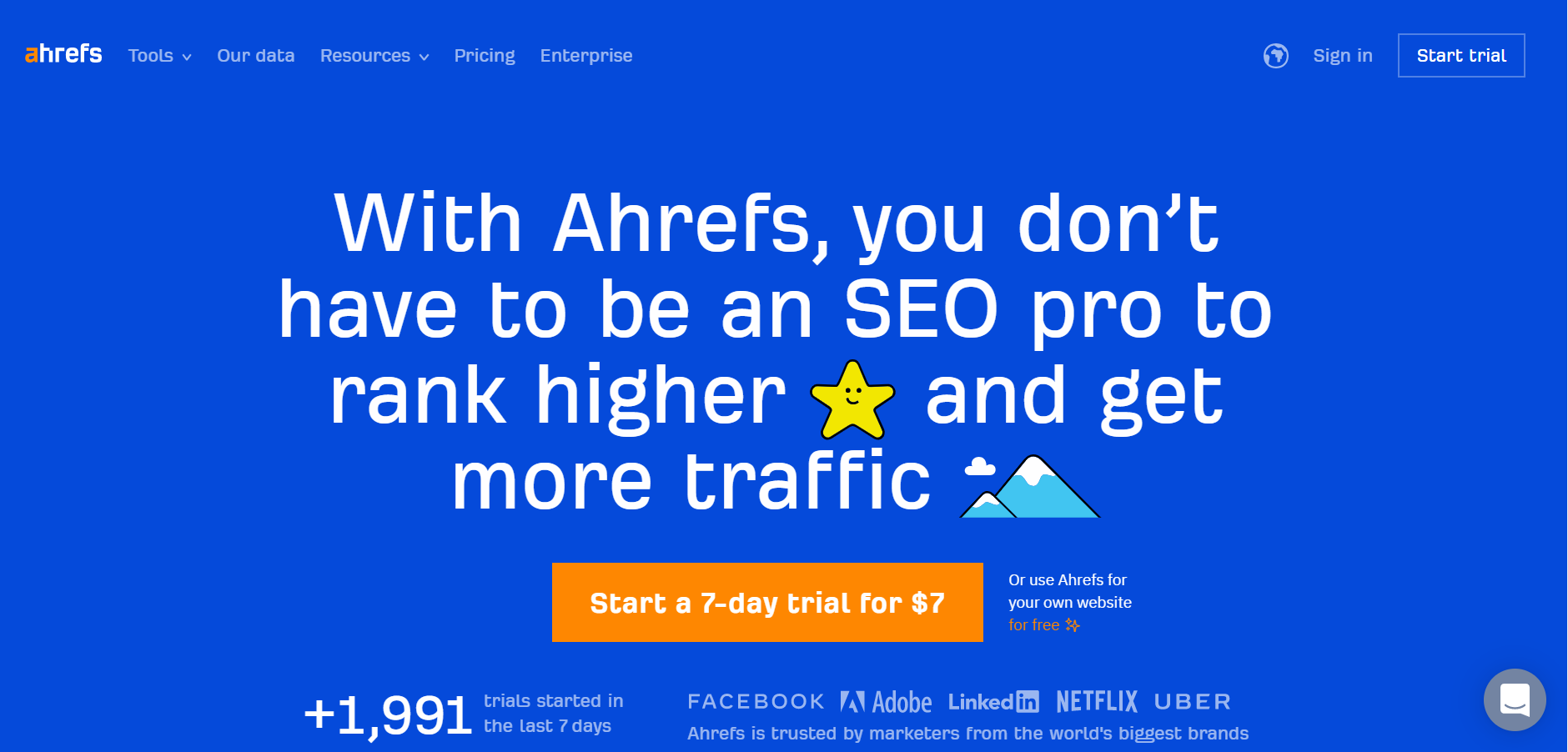 Ahrefs
Ahrefs is one of the most powerful SEO tools on the market today, allowing you to research your competitors and boost your website traffic at the same time. If you're having difficulty understanding why your Shopify competitors are consistently ranking so high, this tool will help you dive deeper into their strategy.
Using the Ahrefs tool is easy but will require you to purchase a paid membership to use its services. However, once you've signed up for a membership, all you need to do is type in the domain name or a URL, and the application will provide you with a list of all of your competitor's backlinks! What's more, you can see which pages are getting the most backlinks as well as what keywords they're ranking for.
This is one of the best ways to spy on Shopify stores that are selling similar products as yours. With this information, you'll know exactly where your website should rank, which keywords will help bring traffic to your site and how many new web visitors could be coming straight to your store if only you were ranking for those keywords.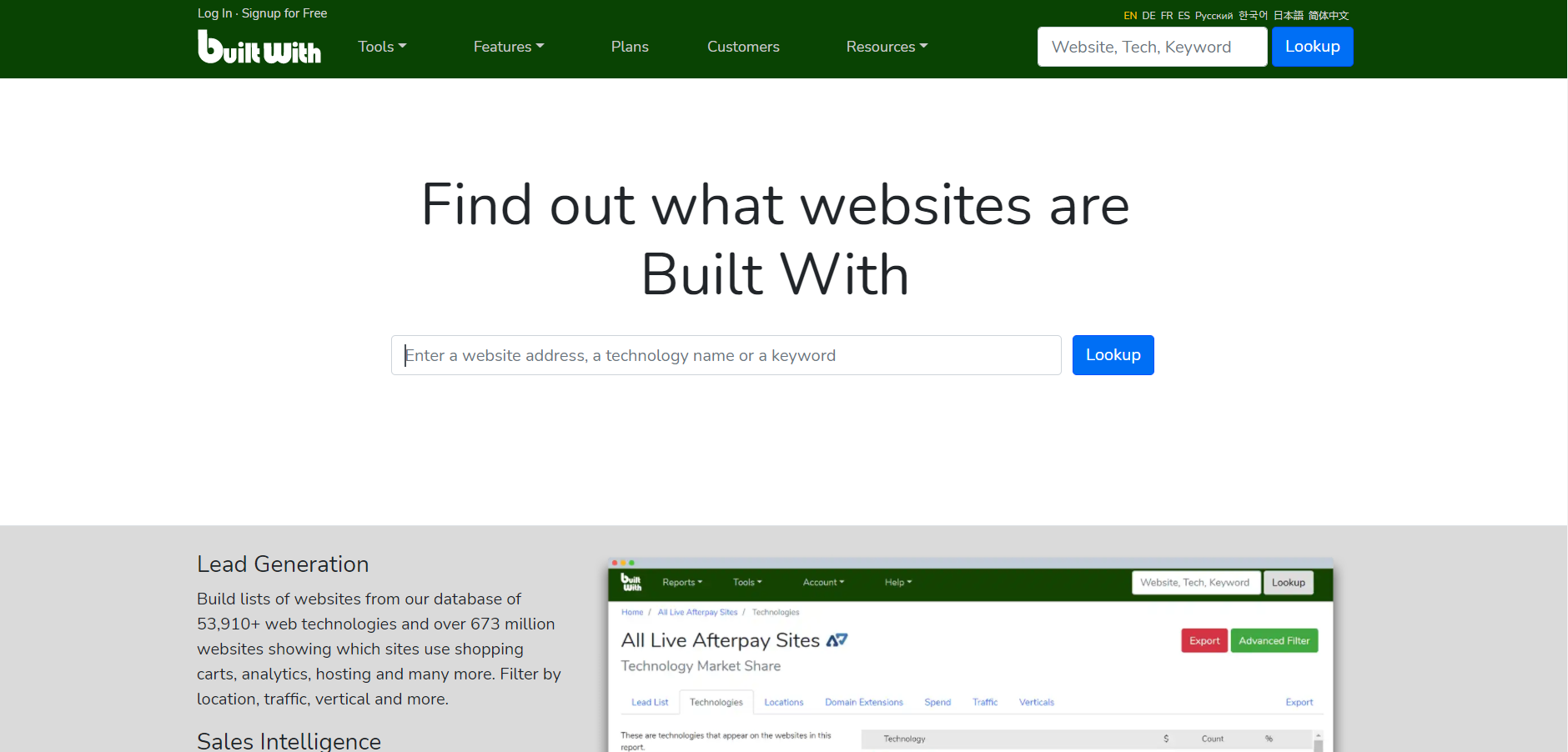 BuiltWith
BuiltWith is another powerful tool that allows you to spy on your Shopify competitors. This great software provides valuable insight into how you can improve your website's SEO, build better products and increase conversions. The BuiltWith Shopify Builder is just one of the amazing features within this app that will allow you to pull up an entire list of every single theme your competition uses.
BuiltWith checks through the website using their software, allowing you to get a closer look at what kind of products are selling well and how you can improve your current ones. In addition, their platform is constantly growing more extensive, allowing Shopify merchants like you to get the best possible chance at bringing in massive amounts of traffic to your website.
While we love the platform and how easy it is to use, it comes with a steep cost. Monthly plans for the application start at $295 for two users on the basic program. If you have a larger team and need unlimited access and reports, you're looking at $995 per month. It's essential to consider these costs before choosing this specific application for your Shopify spying needs.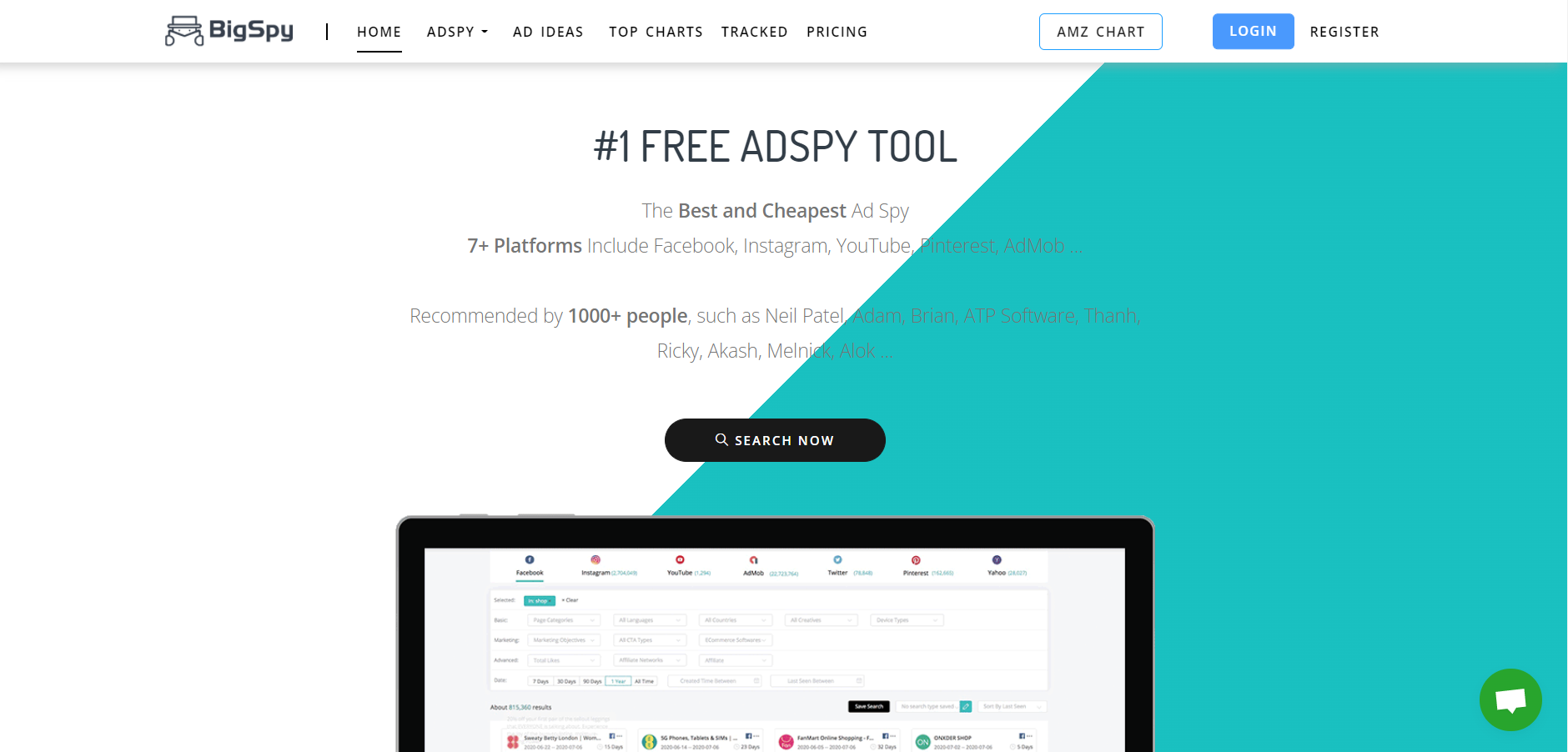 Bigspy
BigSpy is the number one advertisement Shopify spy tool that provides you with the insights needed to understand your biggest competitor's store. With this great tool, you'll be able to see exactly which ads are working for each competitor and how well their sales funnel is converting.
BigSpy uses a combination of automated software along with human analysis to monitor your competition's Shopify stores. The algorithm they use provides you will all relevant information in just seconds, allowing you to make informed decisions on what products or design changes need to be done in order to compete with them successfully. Best of all, BigSpy has one of the most affordable packages out there, allowing you to get unlimited usage for just $99 per month.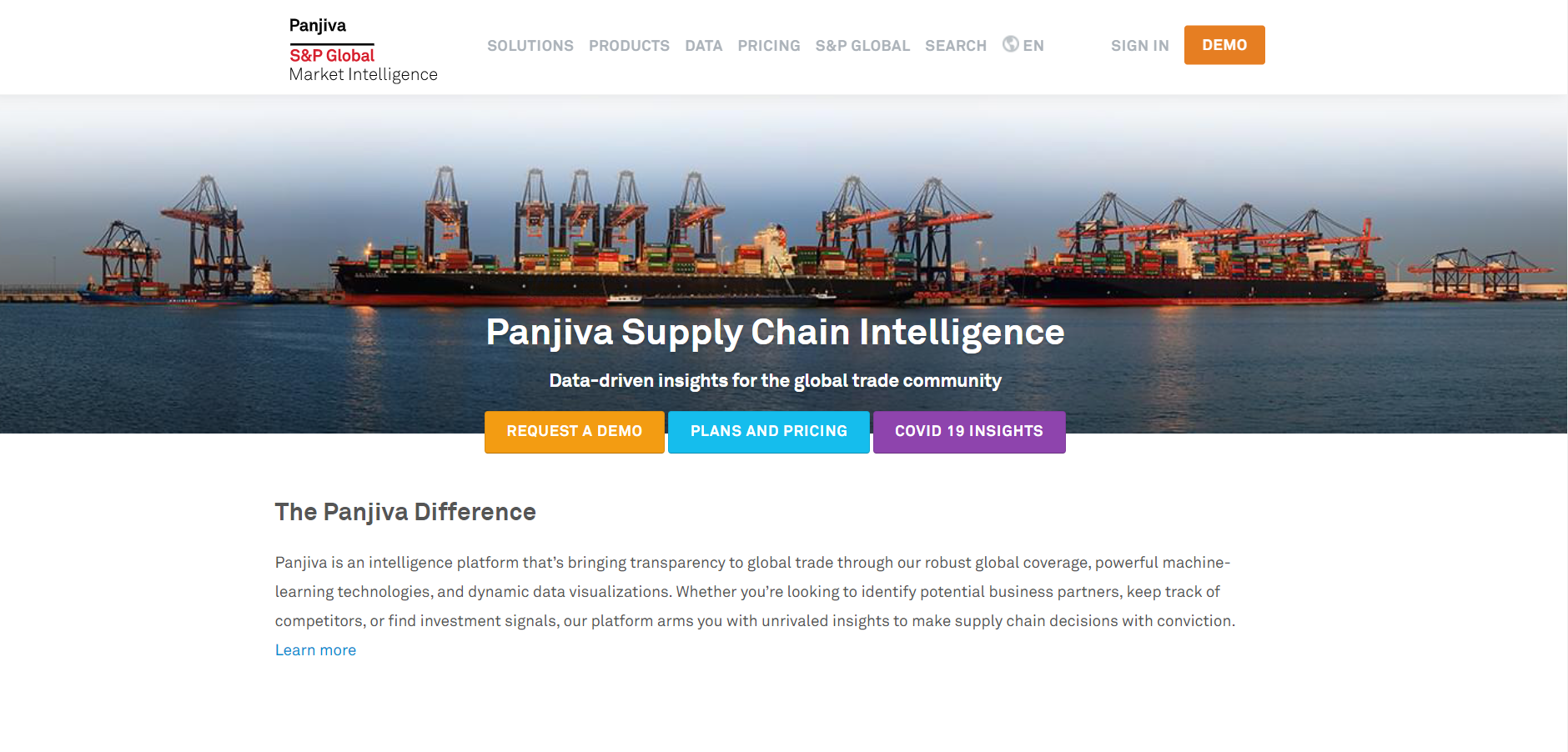 Panjiva
Panjiva is another great Shopify competitor spy tool that offers an easy-to-use platform for all merchants. Using this software, you'll be able to see exactly how much traffic each e-commerce store is getting as well as what products are selling best.
Panjiva's database is updated daily, so all of the information you're receiving about your competitors is fresh and relevant. In addition, they specialize in information on international manufacturers and suppliers, allowing you to see how competitors deliver inventory, who they provide the merchandise for, and essentially how they conduct business.
Since Panjiva's database provides you with information on who already does business with your competitors, it becomes simple to expand your business and increase your revenue. However, while Panjiva's database provides accurate results about your competition, the free plan may not give you access to enough features required for keeping up with your Shopify store. Depending on the package you choose, companies must pay $600 per user per year to access their entire platform and information.
Find The Right Shopify Spyware For Your Business
There's no one size fits all answer when it comes to choosing the right Shopify spy tool for your business. Each merchant has different needs, and we highly recommend testing out a free trial with each of these platforms before committing and paying for an ongoing plan.
Another factor that needs to be considered is your budget. All of these apps provide you with different pricing options to match your business's needs. If you're running on a smaller budget, Reputon is an excellent choice for a free, useful tool that can detect Shopify themes and help you keep up with your Shopify competitors.
In the end, it's essential to install at least one Shopify spy tool in order to keep track of your biggest threats and give yourself a chance at competing with them successfully. Make sure to use one of our top six suggestions to take your Shopify store to the next level.
If you have just created a business page on Google My Business or Trustpilot or any other platform and don't have any reviews yet, and you want to have amazing reviews on all of them - you can use Reputon Customer Reviews app that would do just that - send follow-up emails to your customers when they receive orders and ask to leave a review on one of the predefined platforms (you can add as many as you want!) - boosting your rating on all platforms at the same time.