Welcome to the Google Reviews Widget FAQ page! Here, we aim to provide you with all the information you need about the Google Reviews widget developed by Reputon. Whether you're a new user or an existing customer, this section will give you a brief overview and address some common questions.
How to show more than 5 reviews?
You need to Sign in with Google to show more reviews. Please note that the widget can display up to 50 reviews only.

The widget is not displaying recent reviews and seems to be stuck
If your reviews are not updating, you need to do the following:
Click the "Update now" button as indicated in step 2
Sign out and then Sign in with Google again
Reinstall the app again
If all the above methods didn't help, please contact us at info@reputon.com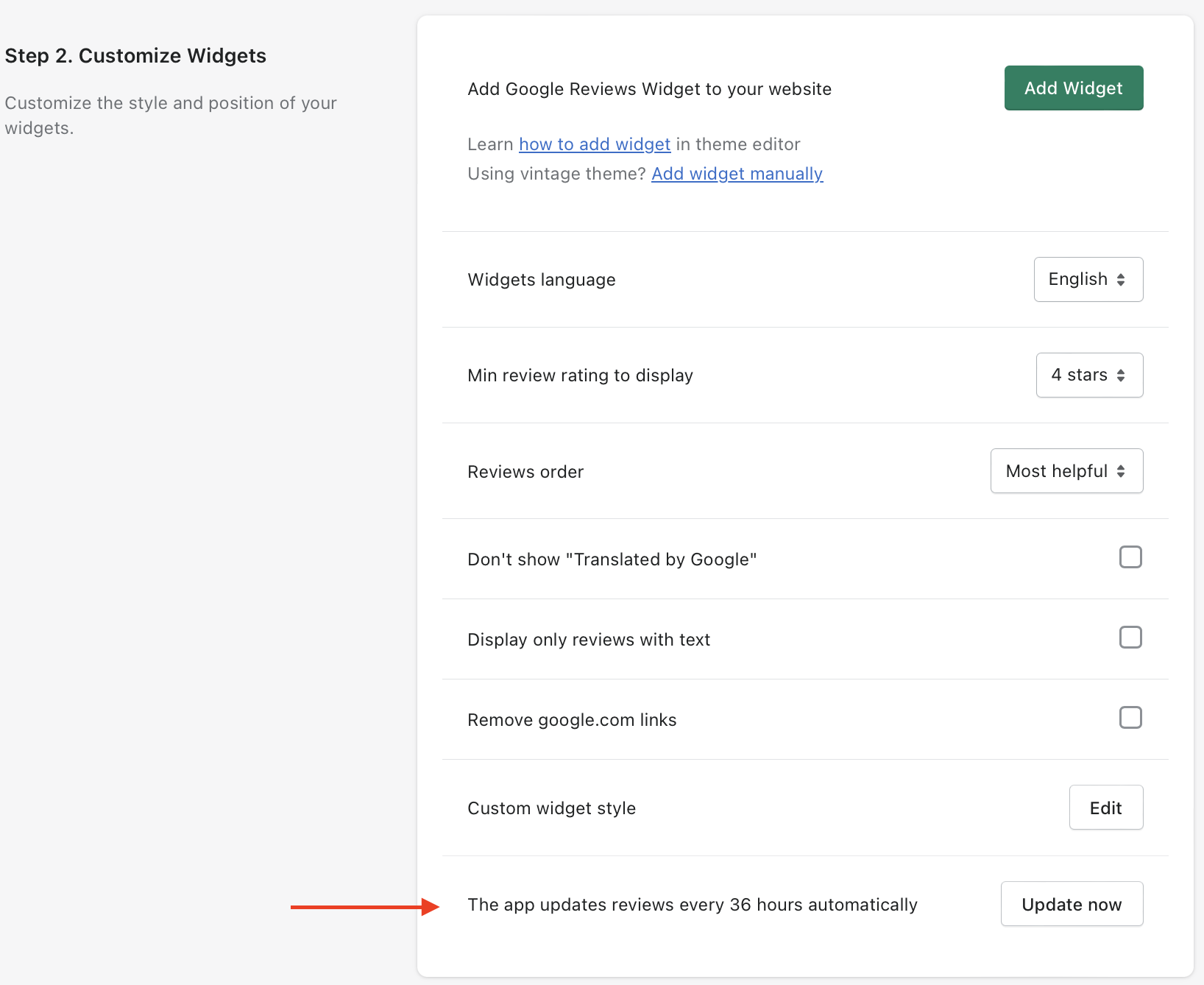 The widget slows down my website
We strive to optimize the widget loading time to ensure it is as fast as possible. The loading speed also depends on various factors such as your theme, other installed apps, and the content you have.
Shopify uses Lighthouse to measure your store speed. Pay attention that Lighthouse reports are run on the mobile versions of these pages. 
If you want to better understand your store speed and what exactly influences it, you can run a report on Google PageSpeed Insights to analyze both desktop and mobile versions of your store.
This is the example of a store that has NO problems from the widget side, but has various other problems.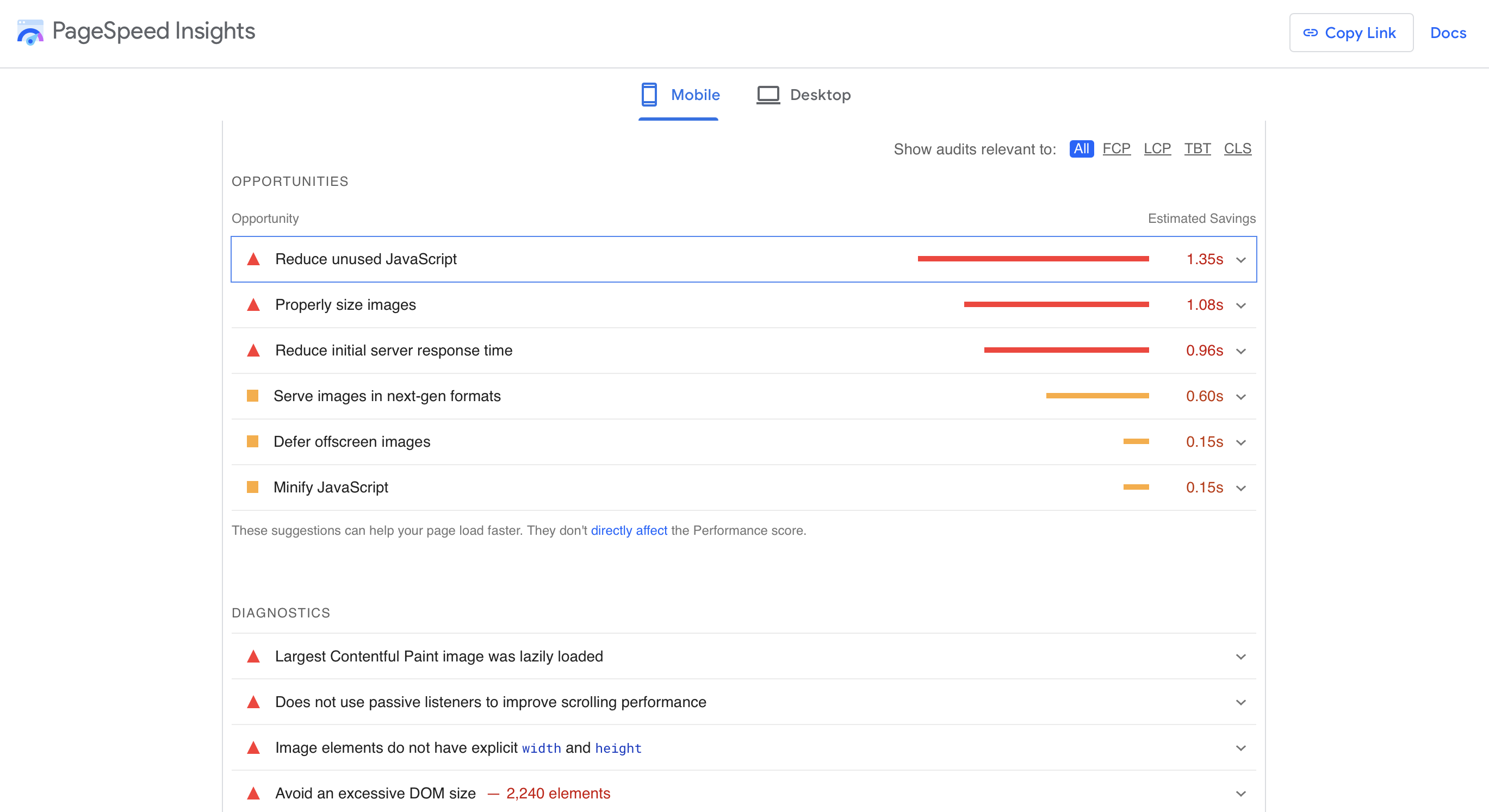 I want to cancel my subscription
If you'd like to cancel your subscription, simply follow these steps: Go to Apps -> App and Sales Channel Settings, and uninstall the app. Once you do that, the subscription will be automatically canceled.
I have multiple accounts, can I connect all of them?
Right now, you can connect only one Google My Business account. We are working on this feature and plan to release it this summer.
I have "No places found" in Google Shopping
Our app shows "no places found" because your domain probably has no reviews.
To help you address this issue, we would like to suggest using Customer Reviews to generate reviews for one of the supported websites listed here. Once you have obtained at least 50 reviews, you can submit an application for approval here. Please note that approval from Google may take some time.
After your domain has been approved by Google and reviews are available in Google Shopping, you will be able to display these reviews on your website using our widget.

We upgraded to Shopify 2.0 and don't see reviews anymore
If you see that the "Edit" button is inactive, you need to delete your existing widgets by clicking the trash button, and then add the new widget by following the instructions provided above.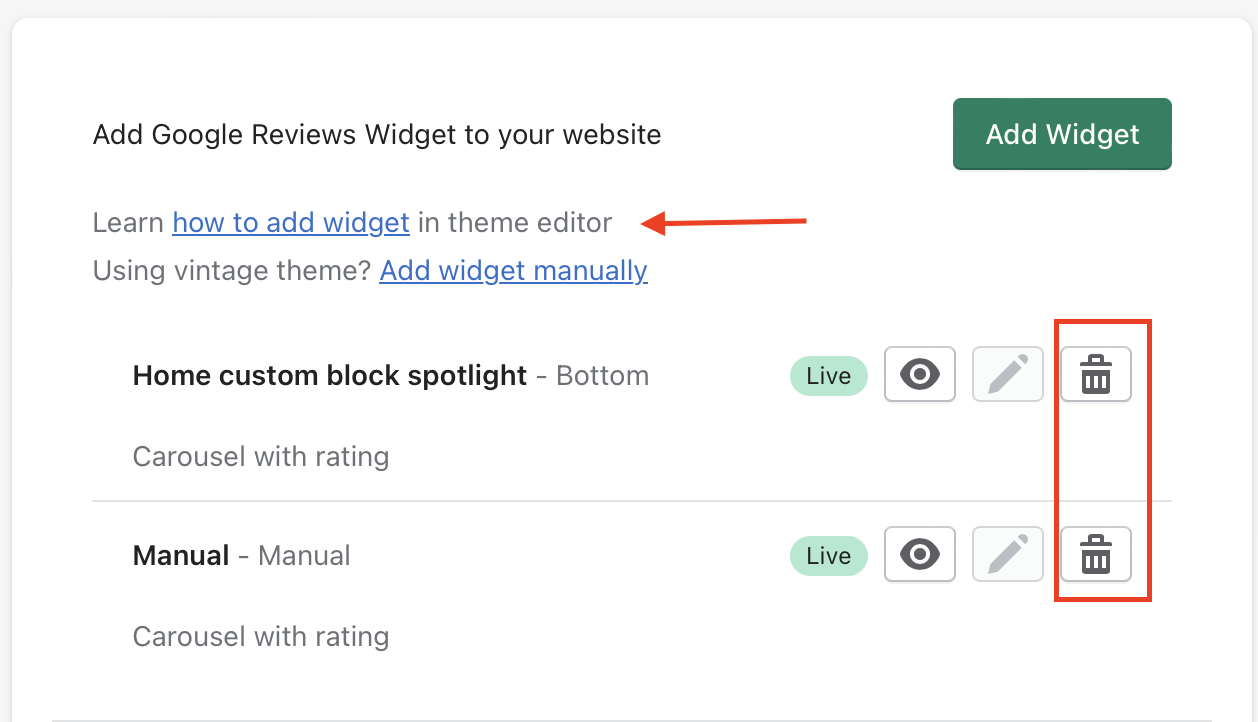 How to hide a "Leave a Review" button?
By default a "Leave a Review" button is enabled, but you can hide it. To do this, please deselect the "Show the review prompt button".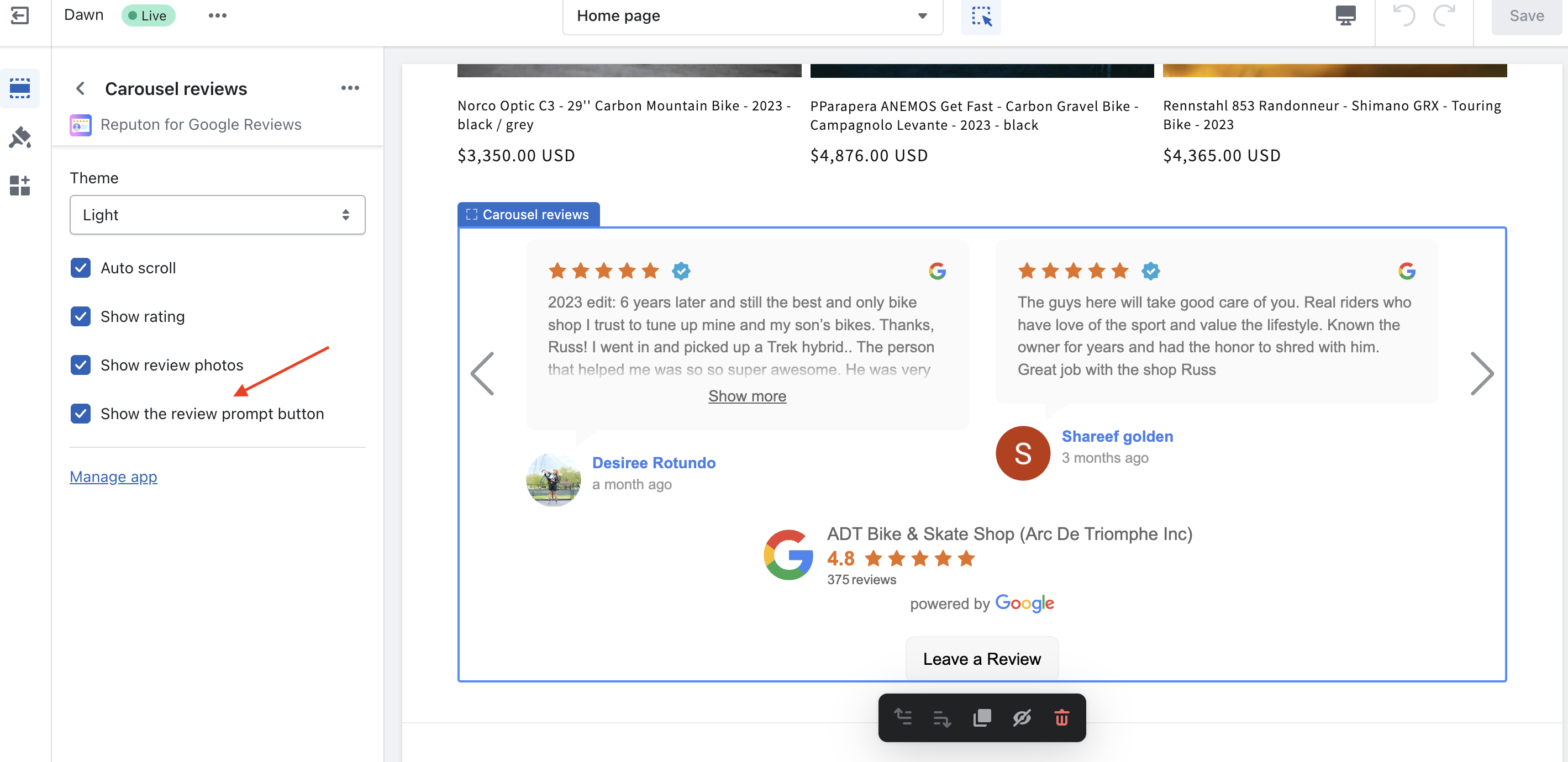 Can I shorten the names to first name and last initial. For example, John S
Unfortunately, this option is not available right now.
---
If you haven't found a solution to your question, please reach out to us at info@reputon.com and we will do our best to assist you.