The following guide is used to embed the widget code manually in the theme Edit code section.
Step 1.
Go to the app and click on "Add widget manually"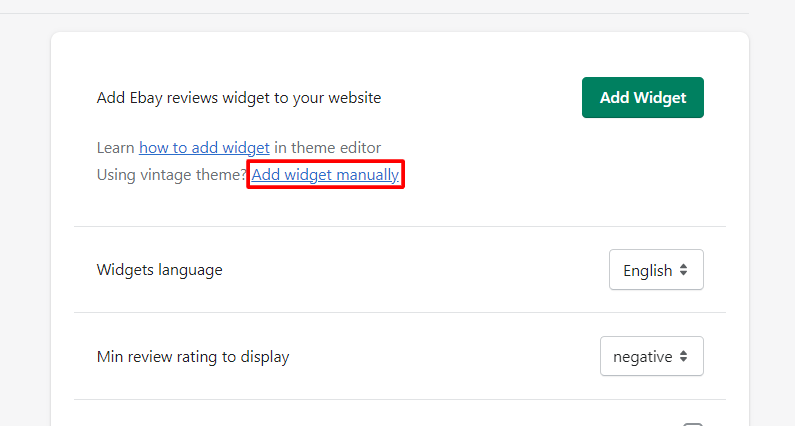 Step 2.
Select widget layout, theme and other widget parameters. Click on "Copy to clipboard"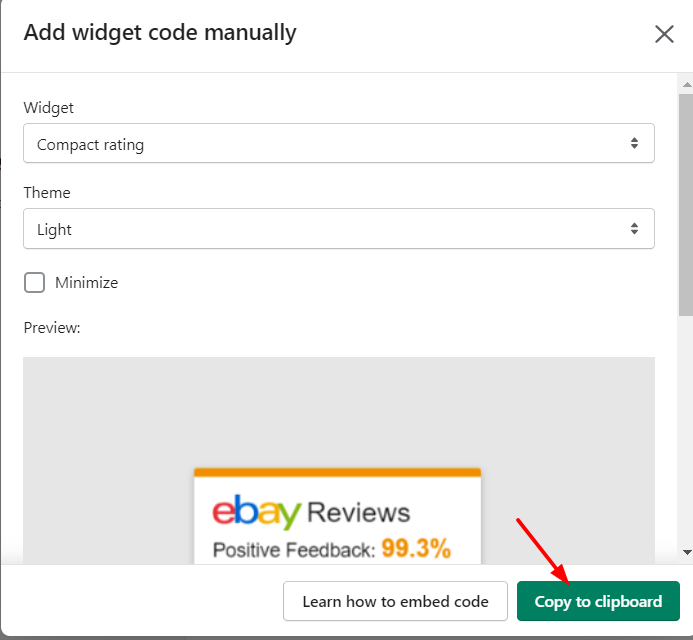 Step 3.
Go to the Themes -> Click on three dots -> Edit code

Step 4.
If you want to add a widget on all Product pages, Search for "main-product.liquid" file. Paste the code. Click Save.

Step 5.
In this example, the widget will be displayed at the top of all product pages. NOTE: to add the widget to the place you prefer, please, contact your theme developer.