Google is the most popular search engine in the world, and as a business owner, it's essential to make sure your website is optimized for Google searches. One of the most important aspects of SEO is managing your online reputation. This includes making sure that negative reviews are addressed and dealt with quickly and professionally, as well as using Reputon to help boost your positive reviews.
However, if you've received a fake or a particularly negative review, it might be worth it to try to have the review deleted. In this blog post, we'll discuss how to delete Google reviews from your business page.
Is It Possible To Delete Google Reviews?
The short answer is: yes, it is possible to delete Google reviews from your business page. However, it's important to note that Google does not recommend this practice, and they make it difficult to do so. Plus, just because you ask Google to delete the review, it doesn't mean that they will actually remove the review or help your business out. The exception to this is if the review goes against their policy.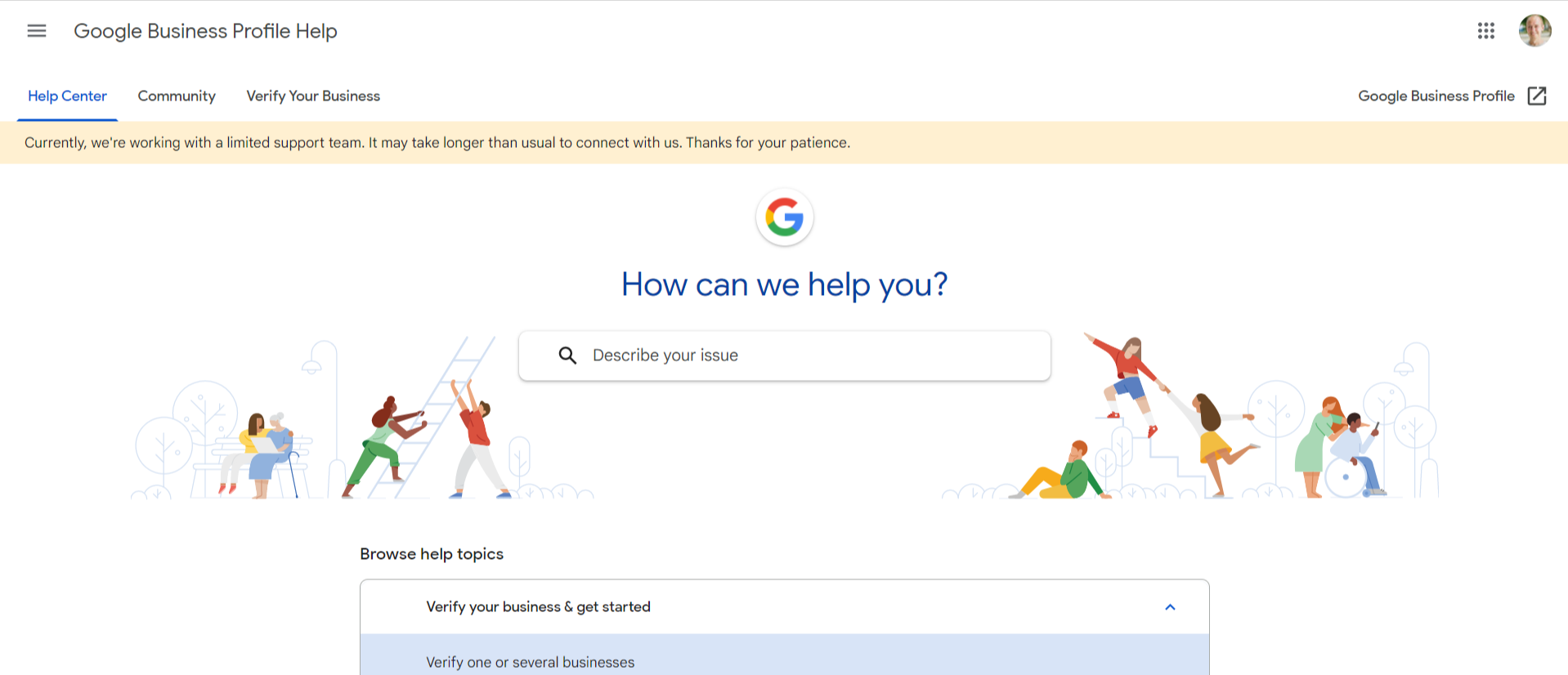 Top 10 Google Review Violations
If the bad review you've received fits under these 10 Google review violations, then you're able to flag the review and ask Google to remove it, or it will be automatically taken down.
Spam And Fake Content
This includes reviews that are posted by people who have never interacted with your business, as well as those that are obviously fake or from competing companies posting multiple times on multiple accounts.
Illegal Content
Any copyrighted content, human trafficking, graphic violence, or other illegal activities being described in a review are against the rules.
Restricted Content
Depending on local regulations, some types of content - like alcohol, tobacco, or firearms - might be restricted and not allowed in reviews. This means that any links or promotional offers related to that product are unacceptable.
Off-Topic Content
If a review is not relevant to your business, products, or services, such as talking about religion or political rants, it might be considered off-topic and removed.
Terrorist Content
This includes promoting terrorist activity or content that incites violence.
Sexually Explicit Content
This includes any reviews with sexually explicit content, nudity, or pornography.
Offensive Content
If a review contains racist, homophobic, or otherwise distasteful content, it's considered offensive content and can be reported for removal.
Dangerous and Derogatory Content
If the review posted bullies, intimidates, threatens, or incites hatred against a specific group based on their race, sexual orientation, or religion, it is considered dangerous and derogatory content.
Impersonation
If the review is written by someone pretending to be you or your business, or another organization, it's considered impersonation and can be removed.
Conflict of Interest
If the reviewer is closely connected to your business - such as an employee, family member, or competitor - their review might be in violation of Google's conflict of interest policy.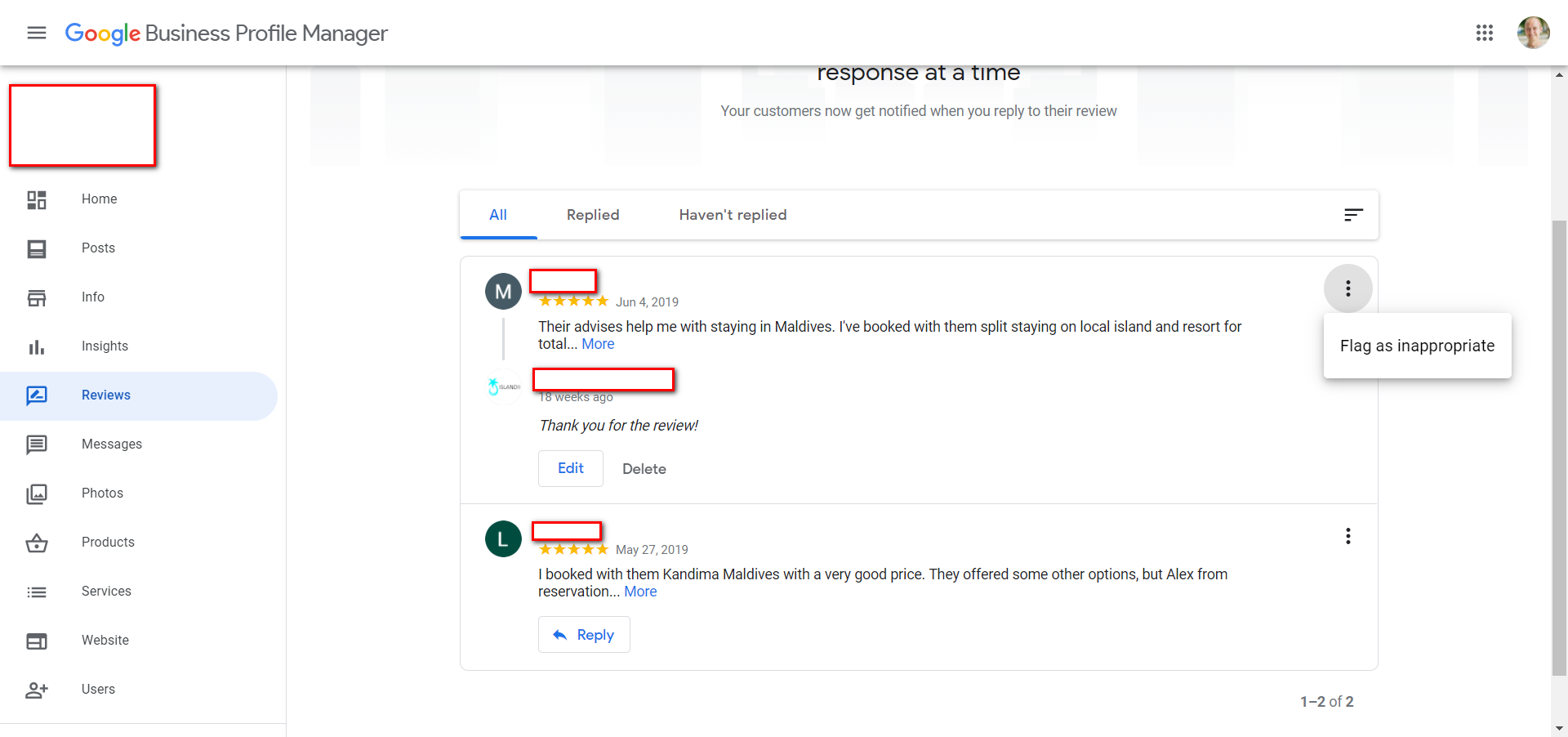 How To Report A Review That Violates Google Policy
If you find that a review posted to your business has violated one of the ten violations, you'll want to follow these steps to have it removed from your account.
Log into your Google My Business Account
Look for the "Reviews" button, located in the menu tab
Scroll until you find the review that needs to be reported
Once you've found the review, click on the three-dot menu located next to it, and collect the "Flag as inappropriate" button
Once you've flagged the review, Google will go through your request and see if it fits the criteria. If it does, they'll remove the Google review from your profile. However, this process can take a few days to complete, and there's no guarantee that they'll actually remove the review unless it fits one of the ten policy violations. If you find that they've denied your request, you can continue to try to reach out to Google's support line for businesses, or the Google community support forum.
What Should I Do If The Review Doesn't Fit Google's Review Guidelines?
If the review doesn't fit any of the ten Google review policy violations, then you likely won't be able to remove the reviews. However, there are other ways to lessen the impact of the review. Here are a few ways to move forward when you have a negative Google review.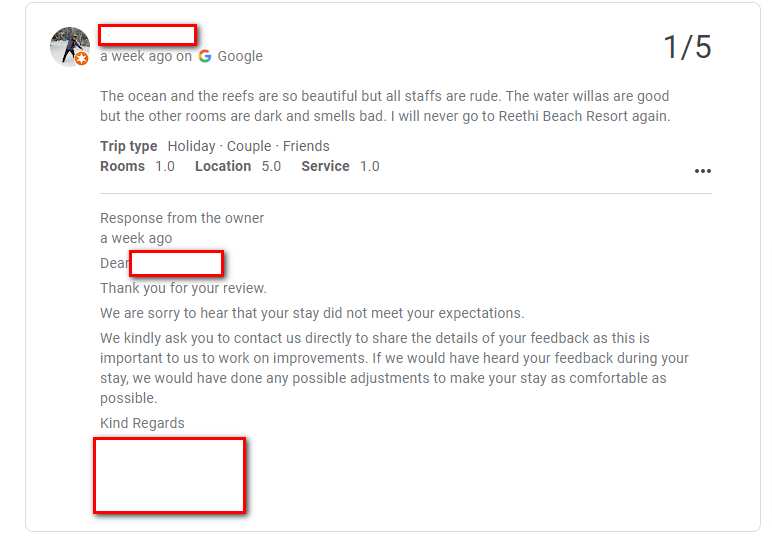 Respond To The Negative Review
Instead of ignoring the negative review, why not address the problem by responding to the customer. Before responding, make sure to fully understand the situation from both the staff and client's perspectives before reaching out. Your response to a negative review can actually reflect more on your business than the review itself, so it's essential to be professional, polite, and understanding.
Try To Make It Right For The Customer
If the negative review is valid, try to make it right for the customer. For example, you can apologize for their bad experience and offer them a discount or coupon code to use on their next purchase. This way, they'll be more likely to come back and leave a positive review.
If you're able to work out the negative experience offline for your customer, you can ask them to add an update to the review. This allows them to either show that the request was resolved or update it from a low rating to a higher rating.
Encourage More Positive Reviews
If you want to lessen the blow of a negative review, you'll want to encourage more positive reviews from the customers you already work with. Thankfully, by using Reputon, you can increase the number of positive reviews on your Google profile while decreasing the likelihood of a negative one.
The Reputon app works by sending survey e-mails to your customers and redirecting happy customers to write a review on Google reviews while prompting unhappy customers to contact you directly.
Conclusion
Having a negative Google review can be frustrating and feel impossible to overcome, but you can make it work in your favor with the right tools. By following the tips in this article, you'll be on your way to removing any offending reviews and continuing to grow your business.