Did you know that 72% of customers say they use Google reviews to find businesses? If you're looking for ways to increase your business's online visibility and increase your profits, then you should be focusing on getting more Google reviews. Reviews are one of the most important factors that Google considers when ranking businesses in their search results.
In this guide, we will teach you how to get more Google reviews for your business so that you can start reaping the benefits.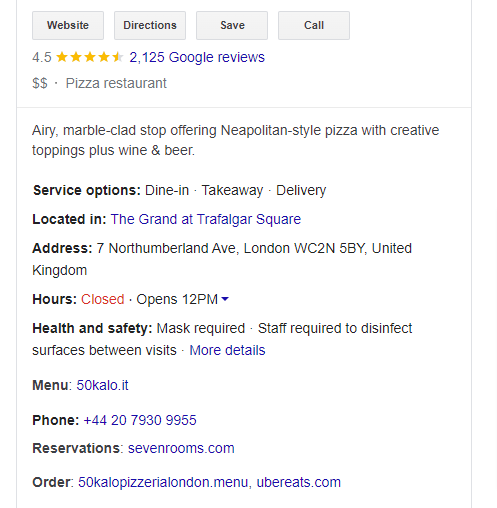 Ensure Your Google Business Profile Is Up To Date
The first step to acquiring more reviews is ensuring that your Google Business listing exists and is up-to-date. You need to ensure that all of the information on the page is correct, including
Your business address and phone number(s)
Business hours of operation (including special holiday hours)
A brief description of what you do
Categories that describe your business (up to ten can be provided)
You will also want to have a nice cover photo and profile picture. And if you offer multiple services or products, consider adding those as well. This simple action allows customers to know that it's your business so that they can leave a review.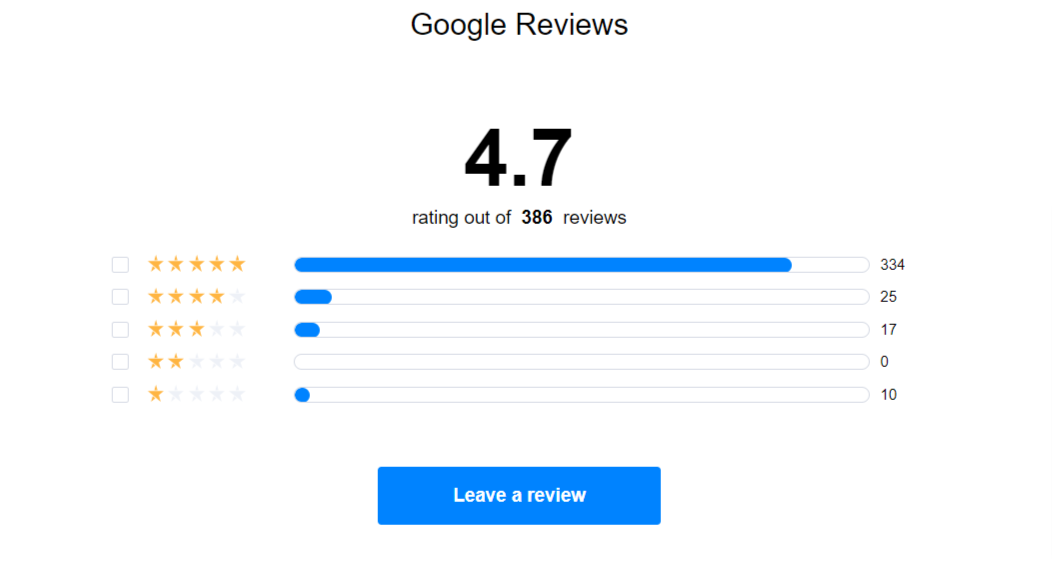 Create A Google Reviews Page On Your Website
The next step is to create a Google reviews page on your website. This page should not only feature the current Google reviews that you have for your business but should also encourage customers to leave reviews.
There are a few ways that you can do this:
Include a link to your Google business profile on every page of your website
Add an embedded review widget to your website (Google provides free widgets). If you have a Shopify store, try this Google widget
Make it easy for customers to find and navigate to the Google reviews page on your website

Send An Invite To Your E-mail List To Leave A Review
If you have a current e-mail list that you're actively marketing to, consider sending out an e-mail invite for customers to leave a review on your Google business profile. This is a great way to get more reviews from your current customer base without seeming pushy or sales-y. Plus, it allows you to thank them for being customers and showing how much you appreciate their business.
If you have recently started a Shopify website and have no user validation yet, the Customer Reviews App by Reputon is a great way to get an instant boost to your social proof. Send automated follow-up email review requests just in time when your clients receive orders.
Add A Google Review CTA Pop-Up On Your Website
Another great way to get more Google reviews is by adding a CTA (call-to-action) pop-up on your website. A pop-up will allow customers to click through directly to the area where they can leave a review. Again, this is an easy way to get more reviews without doing any extra work.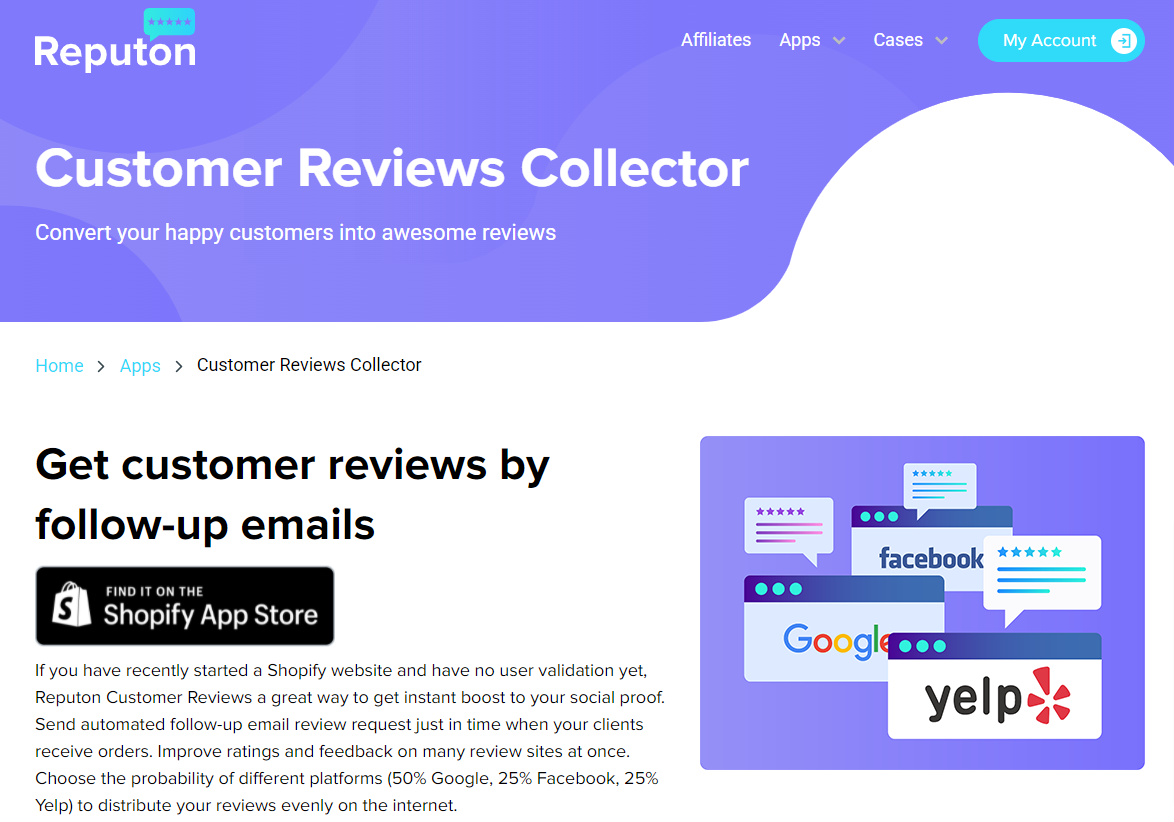 Utilize Reputon To Collect Customer Reviews
Time is valuable, which is why many people turn to the Customer Reviews Shopify App by Reputon to help with their online reputation management. The app offers an online tool that allows you to collect customer reviews from your current customers. This is a great way to keep track of your online reputation and make sure that those who are already buying your products have the chance to leave a review.
Alongside this incredible benefit, they also make it easier to avoid negative reviews from showing up on your Google profile. This is a massive benefit for businesses with a high volume of customers but not enough time to ensure every customer is satisfied. By using a high-level program like Reputon, you're able to get more Google reviews while protecting your business's reputation.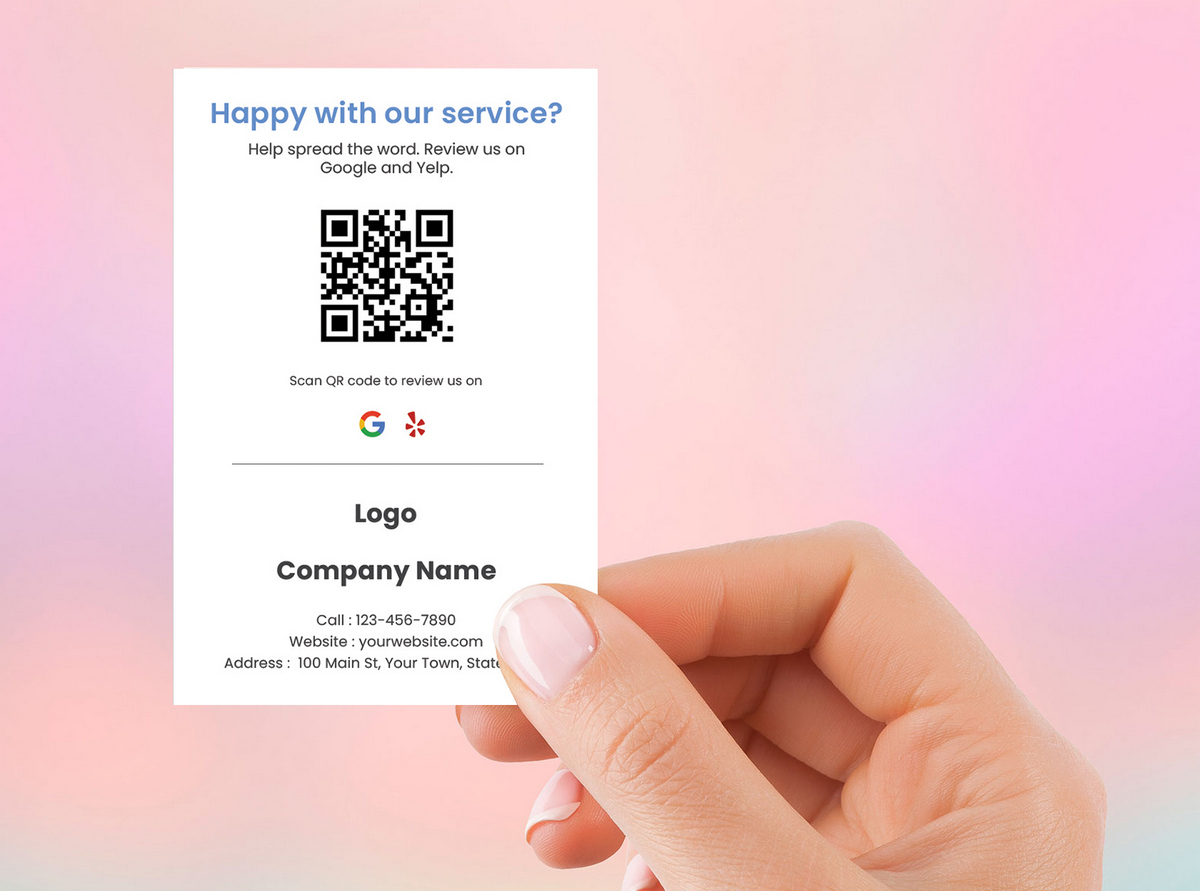 Hand Out In-Person Google Review Cards
Another great way to get more Google reviews is handing out in-person review cards. This will allow your customers to leave a review without having to go through the hassle of finding and navigating to your website.
You can either create these cards yourself or have them professionally printed. If you choose to print them yourself, be sure to use high-quality cardstock and a good printer.
Include A Google Review Link In Your E-mail Signature
If you send out a lot of e-mails, consider including a link to your Google business profile in your e-mail signature. This is an easy way for customers who want to leave a review to do so without having to search for it on their own.
Provide An Incentive For Leaving A Review
One of the best ways to get more Google reviews is by providing an incentive for leaving a review. This could be in the form of a discount or freebie for those who leave a review.
You can also offer a contest or giveaway to customers who leave a review. This is a great way to increase engagement and encourage people to leave more reviews than they normally would.
Mention The Review In A Thank-You Note
If you send thank-you notes to customers after they've completed a purchase or service, consider adding in a message about leaving a review on your Google business profile. This will help encourage more people to leave reviews and increase the amount of positive feedback for your company.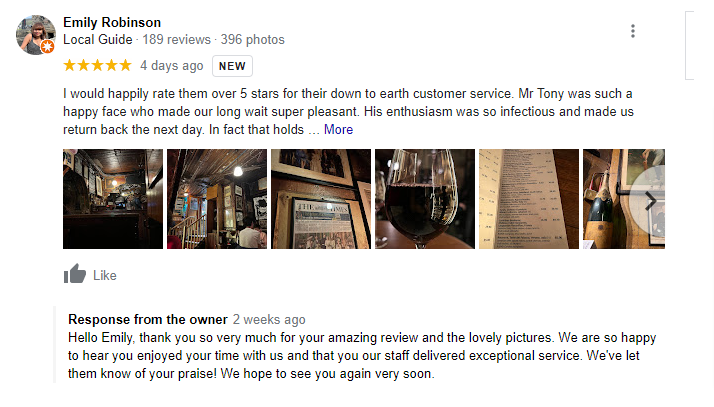 Respond To Your Current Business Reviews
One final way to get more Google reviews is by responding to the ones that you already have. This will show customers that you care about their feedback and are willing to improve your business. While this may take a few minutes each day, it is worth the effort to ensure that customers know you're listening.
Conclusion: Use Reputon For Google Reviews Today!
Getting more Google reviews is an essential part of managing your online reputation. The goal is to get as many positive reviews as possible so that you can continue to grow and expand. Luckily, there are several ways to do this without having to spend a lot of time or money doing it yourself! with Customer Reviews Appby Reputon's help, we'll make it easy for you to get started and collect customer reviews without having to spend copious amounts of time doing so.