Step 1.
Click "Add widget". You will be redirected to the live Theme editor.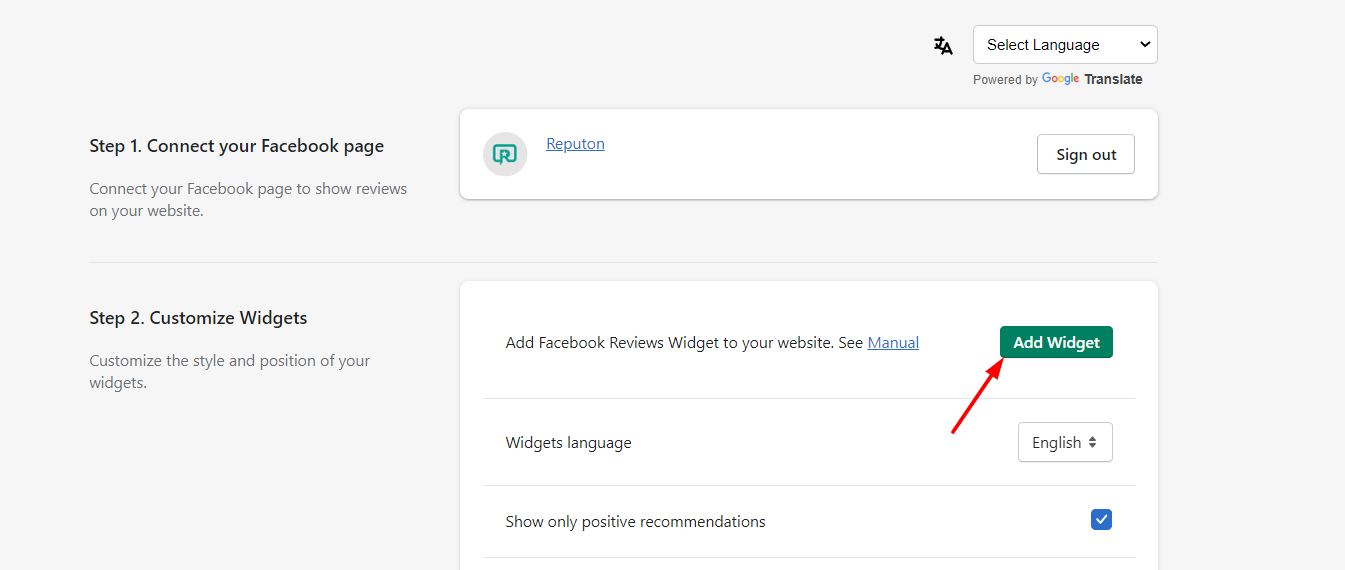 Step 2.
In the "Apps" section, click on "Add block". Select widget layout: Carousel, Compact, List, Sticky Compact, or Sticky slider.

Step 3.
Select "Light" or "Dark" theme, disable "Auto Scroll" (optionally), disable "Show Rating" (optionally). Click "Save".