The Amazon marketplace is an attractive place to do business. With over 300 million active customers, it's easy for any company to find new clients and grow its sales exponentially. But it's also ripe ground for scammers, who can exploit the lack of customer reviews on some items by paying someone else to write them.
Using a review checker on Amazon allows you to detect these fake reviews and ensure that you're getting an accurate representation of the product, which can be helpful as a buyer and a seller on Amazon. While doing this task manually would be almost impossible, using software will provide the results you need in a matter of minutes. So, if you're looking for the best Amazon review checkers in 2021, then keep reading!
Why Do You Need To Use Amazon Review Checkers?
Authenticity and trust are two of the most important things you need to have on Amazon. Fake reviews are a significant problem for both buyers and sellers, as they can lead to inaccurate perceptions of products. While Amazon review checkers were initially thought of as spam filters, their usage has evolved over time. Today's best Amazon review checker tools use advanced computer algorithms to detect fake Amazon product reviews based on several factors, including:
The language used in the text
The style of writing
The frequency of words or phrases
Other patterns common with spam posts
Not only do these review checkers help you to avoid buying a product that fake reviews have artificially inflated, but they also allow you to protect your products from this type of attack. If you are an Amazon seller or buyer, it is essential to use one of the best amazon review checkers to maintain your customers' trust and only use verified products.
The Top 14 Amazon Review Checkers You Need To Know About
When choosing the right Amazon Review Checker software, you want to ensure that they're up-to-date with the latest changes on Amazon, as well as being able to detect fake reviews quickly and accurately. Here are the top 14 review checkers you need to know about in 2021.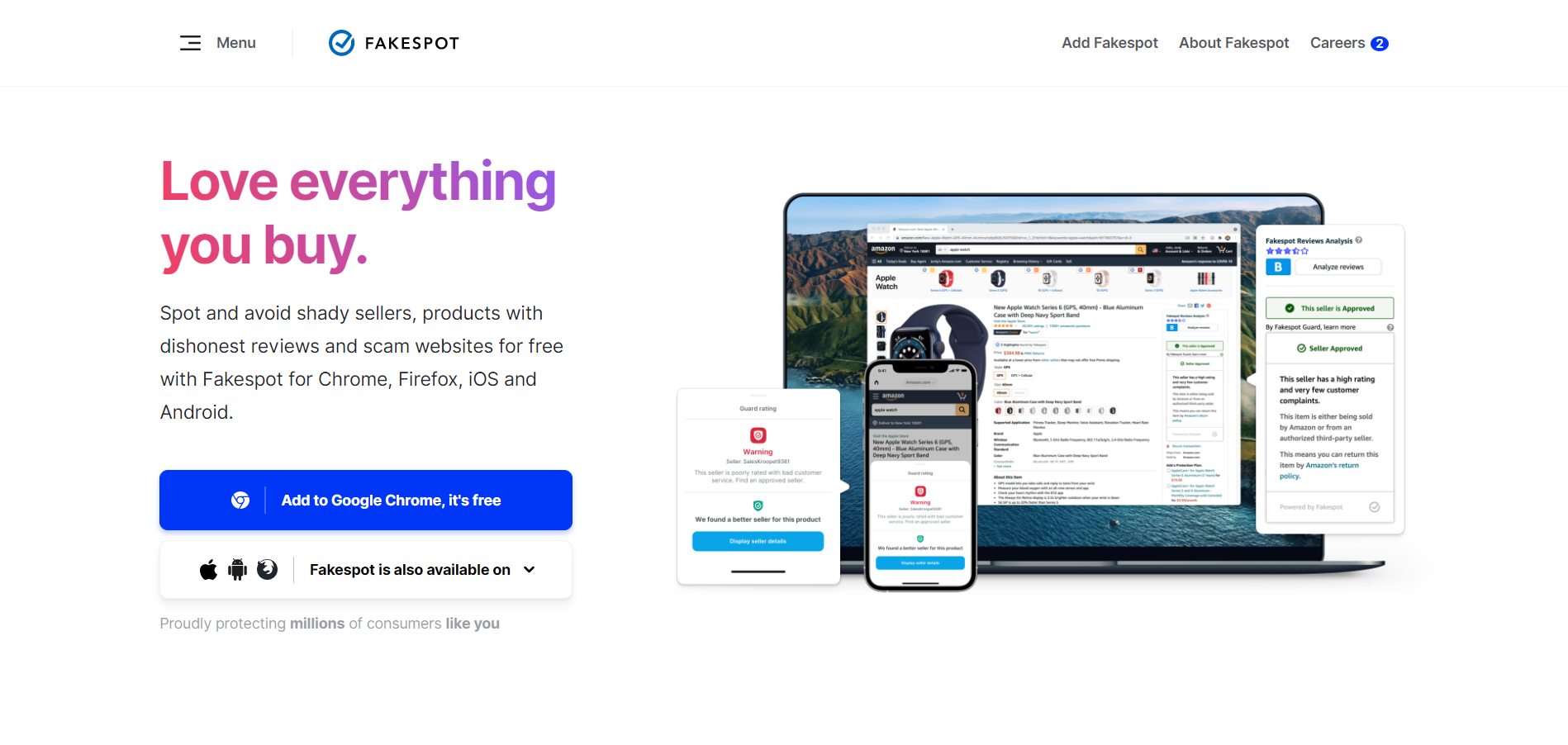 1. FakeSpot
Fakespot is a review checker that is free to use to check for fake reviews. Not only can it spot fake reviews on Amazon, but it can be utilized with other websites such as Walmart, Best Buy, or even eBay. To use the technology, you need to input a URL into the website or add it to your browser as a Chrome extension.
Fakespot uses a combination of artificial intelligence to evaluate each of the reviews listed on a product. This will show a realistic product rating, breaking down each product into categories such as packaging, price, competitiveness, quality, shipping, and so on.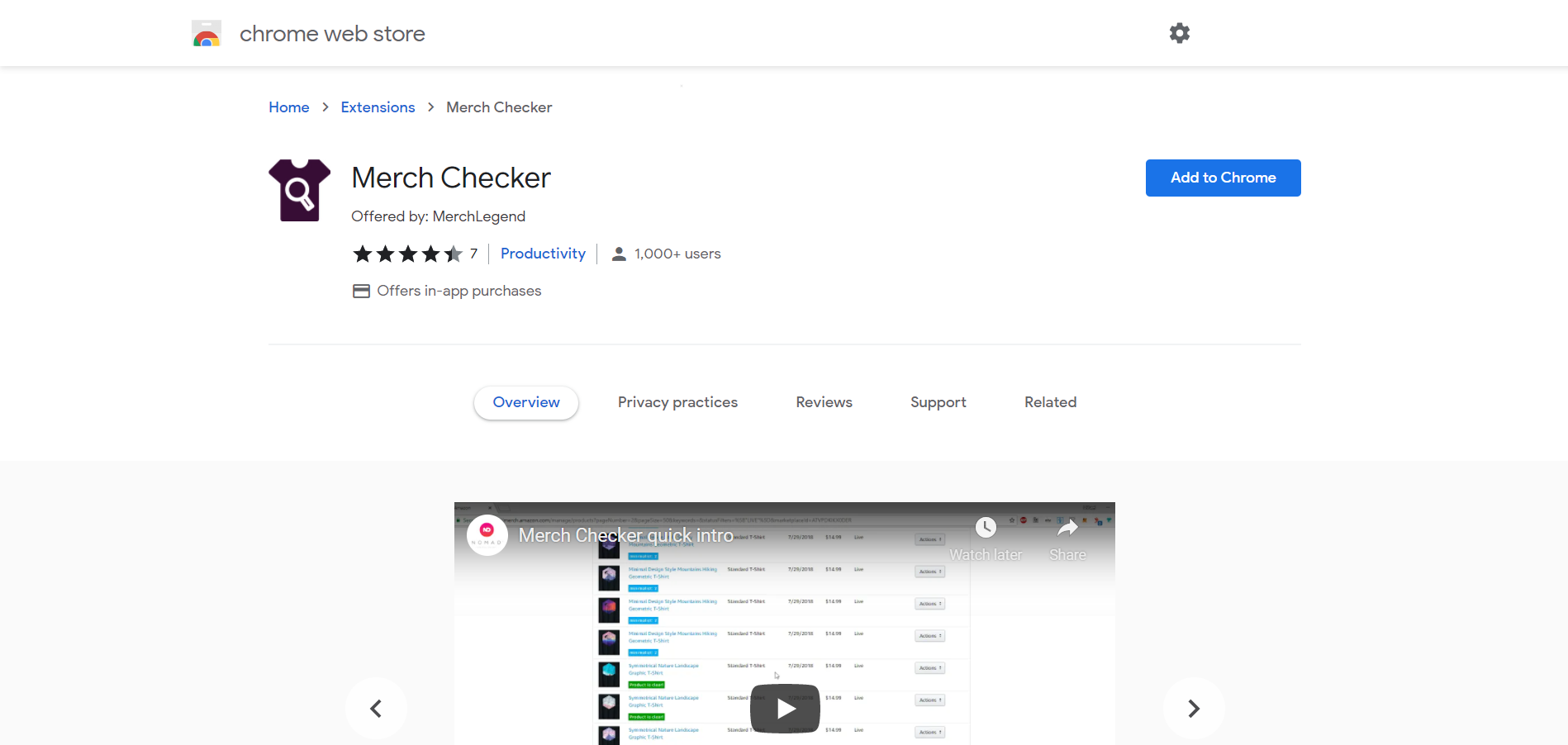 2. Merch Check
Merch checker is a chrome extension review checker designed for Amazon sellers. It allows you to check for any copyright in terms of phrases or words against the TESS database, ensuring there is no plagiarism or incorrect verbiage on your item descriptions.
It offers a comprehensive report on any product, detailing the quality and authenticity of reviews as well as how it ranks against your competition. The tool will not only help ensure your product reviews are trustworthy but ensure that no one else is copying your content.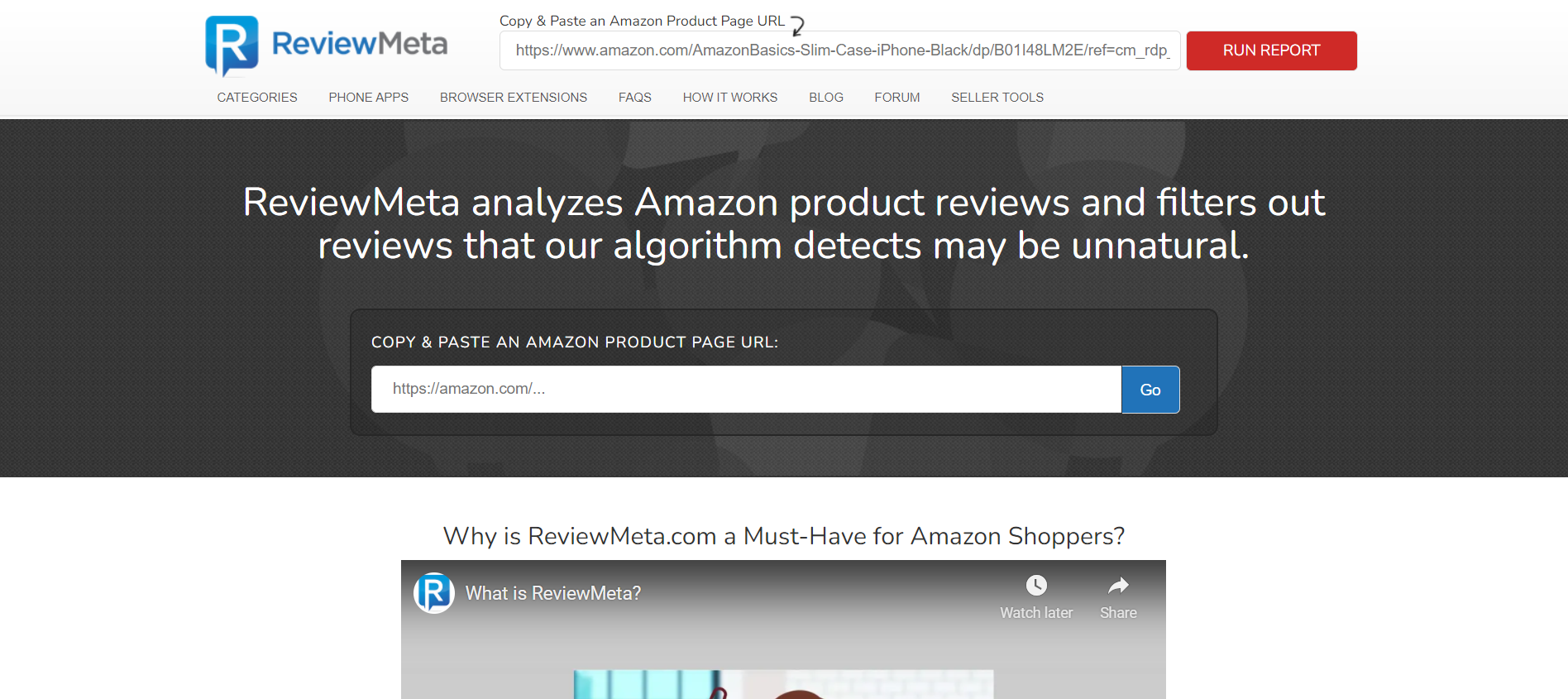 3. Review Meta
If you're looking for an easy way to see through fake reviews and inflated ratings, you'll want to check out ReviewMeta. Similar to other review checkers, it works by simply pasting the URL of the product you wish to review to see the accurate ratings of a product.
Once you hit enter, ReviewMeta analyzes the reviews using 12 different tests along with statistical modeling to provide accurate and transparent results. The software will display the final rating with a breakdown to further explain the process. If you want it to focus on specific software or criteria, you can adjust it before checking the URL.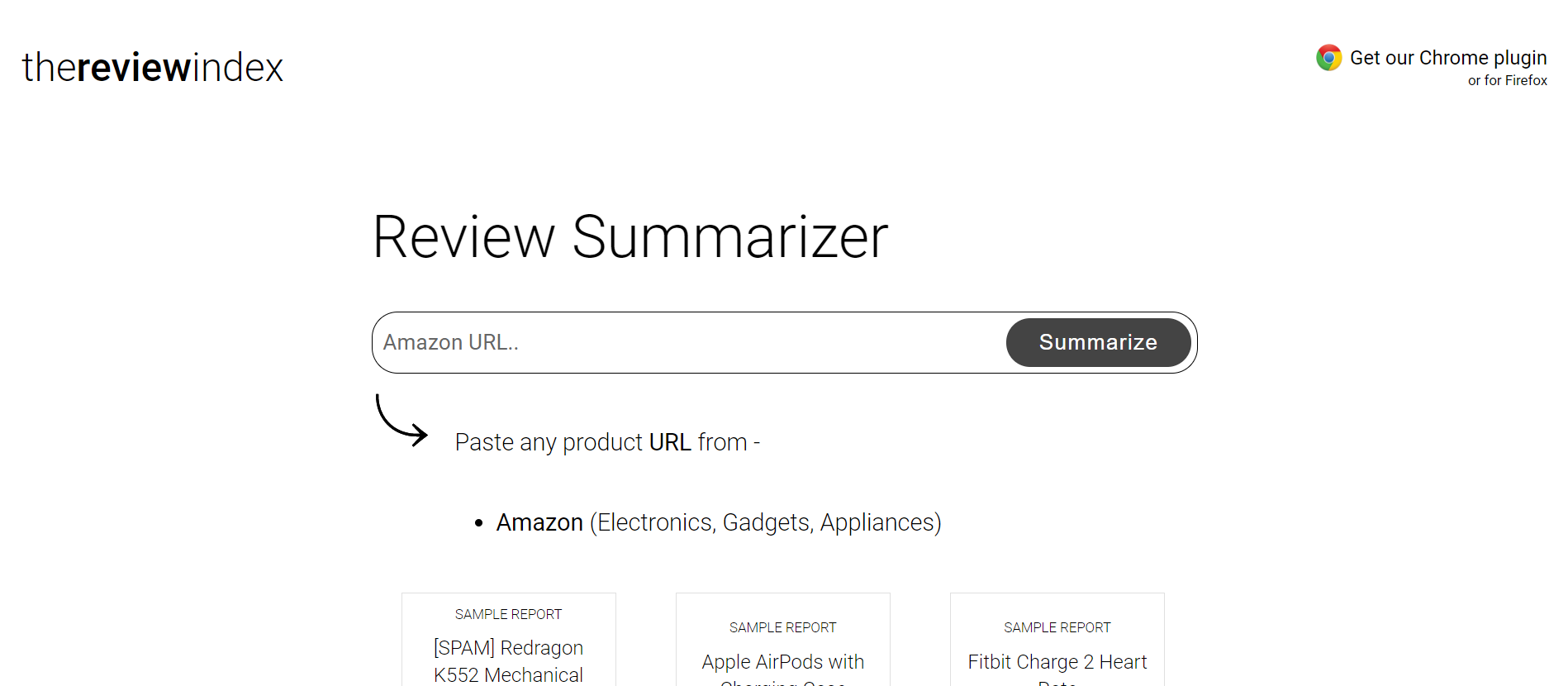 4. The Review Index
The Review Index is a review checker that takes the time to manually verify all reviews submitted to Amazon on your products page. While this may seem like an arduous task, it guarantees that only genuine and verified reviews make it onto their website by analyzing the patterns and content of the review.
To use this service, simply past the product's URL into the website's search bar and allow the program to get to work. Once submitted, you'll receive a summarization of the product based on its reviews as well as a rating.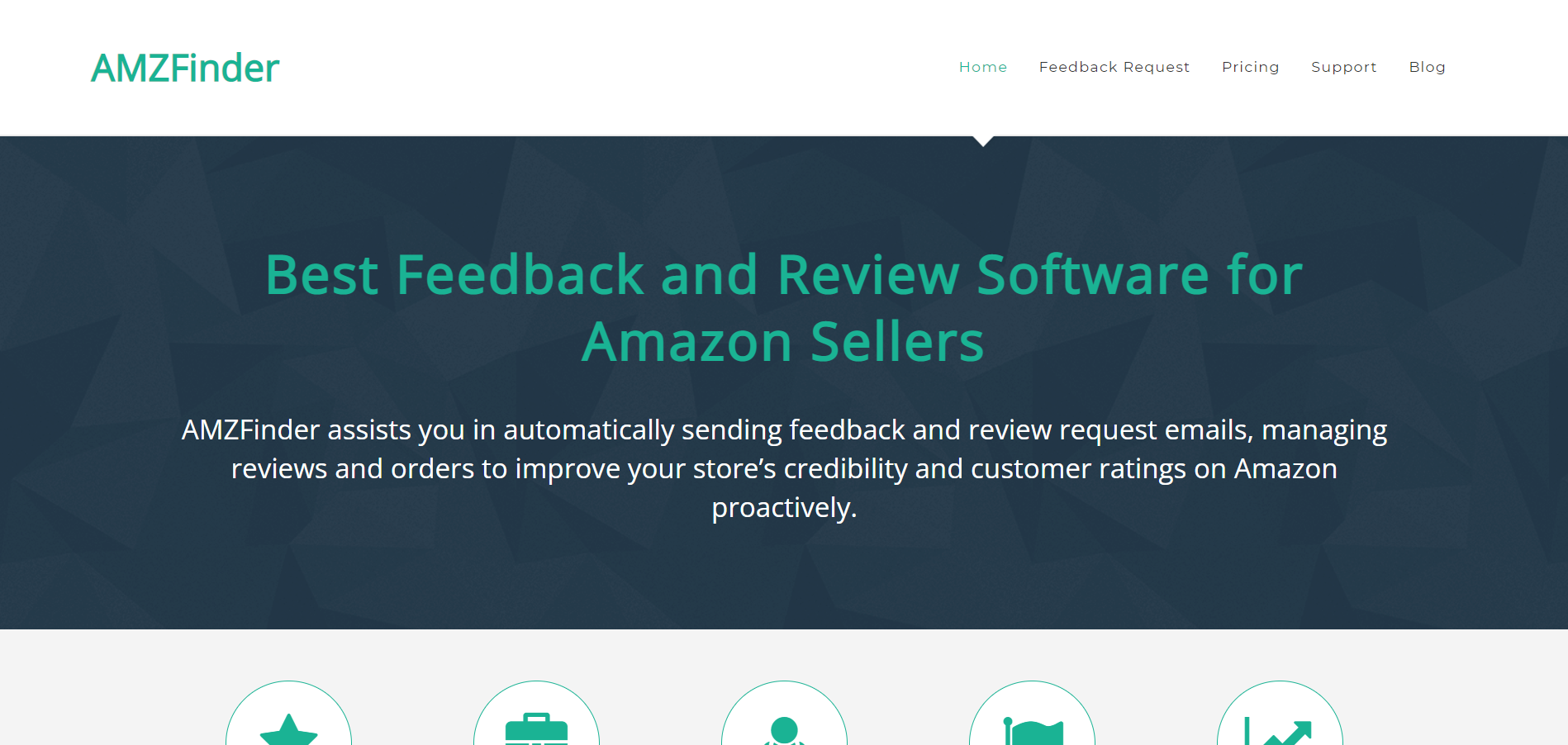 5. The AMZ Finder
The AMZ finder is an ideal tool for any seller on Amazon. You can not only track any negative reviews you might receive on your products but help to improve your ratings and optimize these reviews through improving the quality of the product and customer service.
The main areas of the application include the review management portal and the customer e-mail system. This will help sellers navigate through any fake or negative reviews to help you get back on track with your rating. However, this may not be the ideal program to use as a buyer because it's limited for usage only by professional Amazon sellers.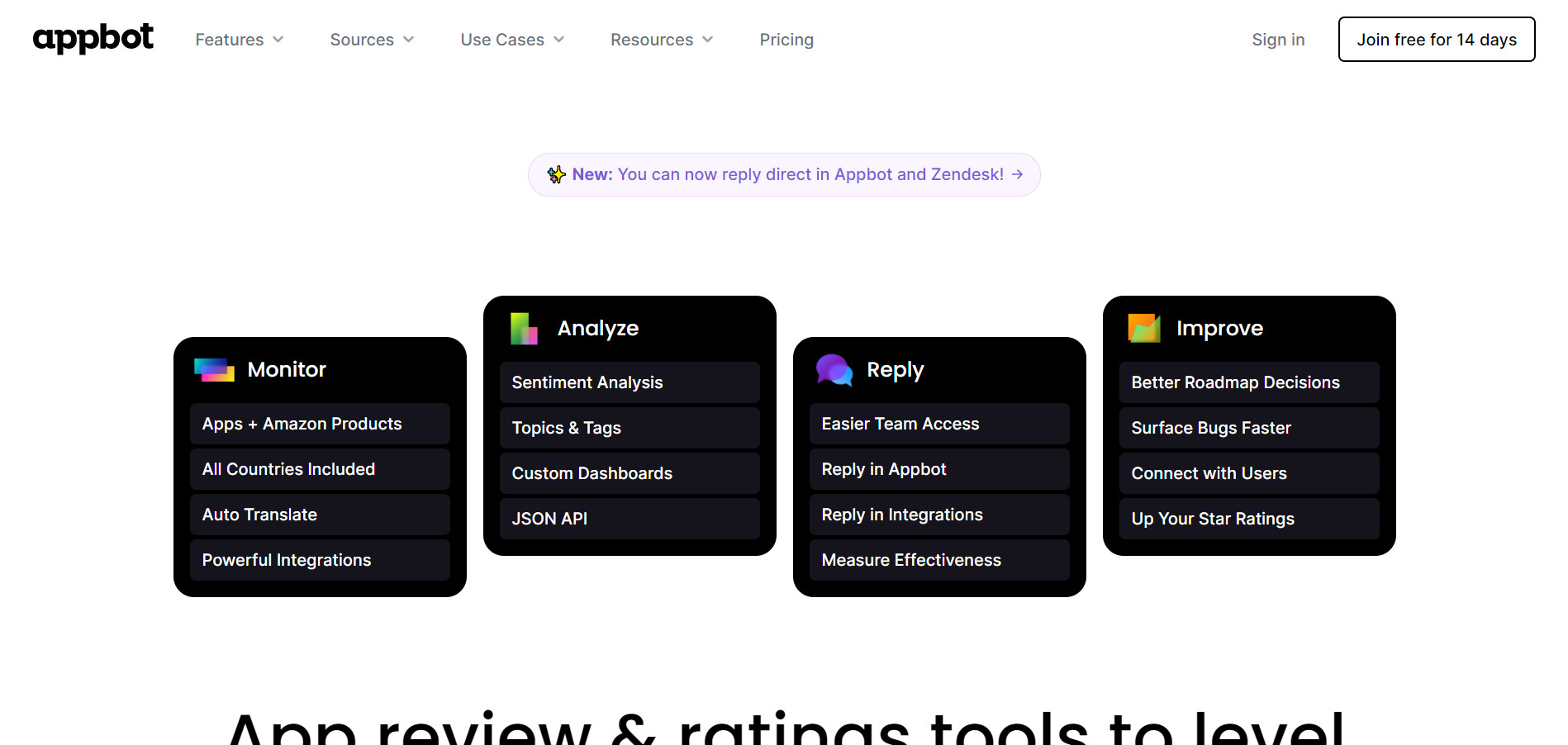 6. AppBot
AppBot is a review checker designed to support Amazon sellers in analyzing and managing their product reviews. It can also be used for reviews on Google or Itunes. In addition, the application will help to monitor all online conversations regarding the review of your brands and categorize them based on your pre-set categories.
Plus, every time there has been an update to your brand's reviews, Appbot will notify you and provide a summary, including any positive or negative interactions. This feature allows sellers to prioritize their reviews based on any recent changes to ensure they're receiving the positive product ratings they need.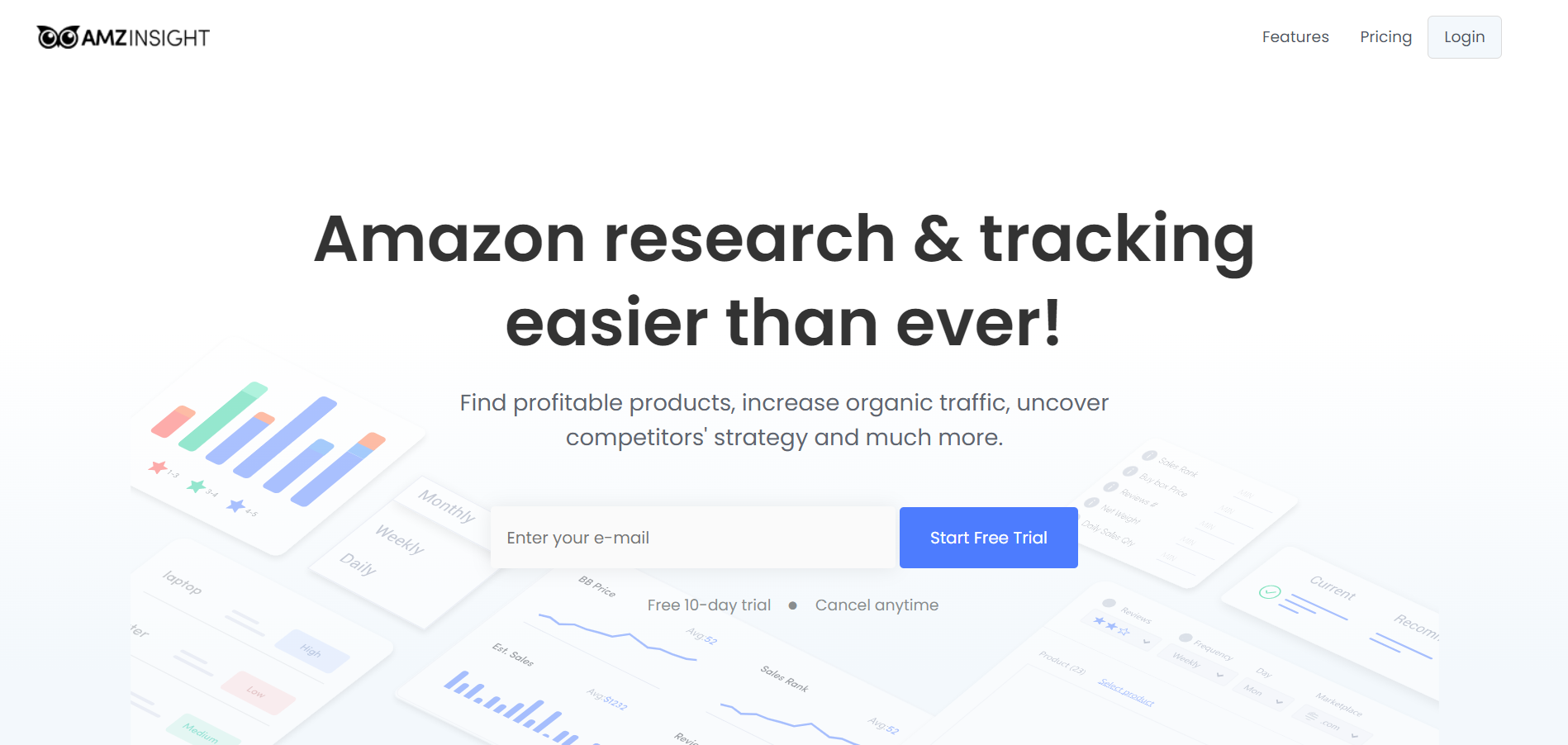 7. AMZ Tracker
The AMZ Reviews Tracker by AMZ Tracker is a review checker that allows you to keep track of any new reviews, good or bad, for your products on Amazon. It's designed to help sellers improve their product and customer service in order to maintain a positive rating with customers.
The tracker will also send alerts when there are changes in the ratings as well as suspicious reviews that may be fake. This is an ideal tool for anyone who wants to keep a close eye on their product ratings and ensure no sudden decreases in ratings occur.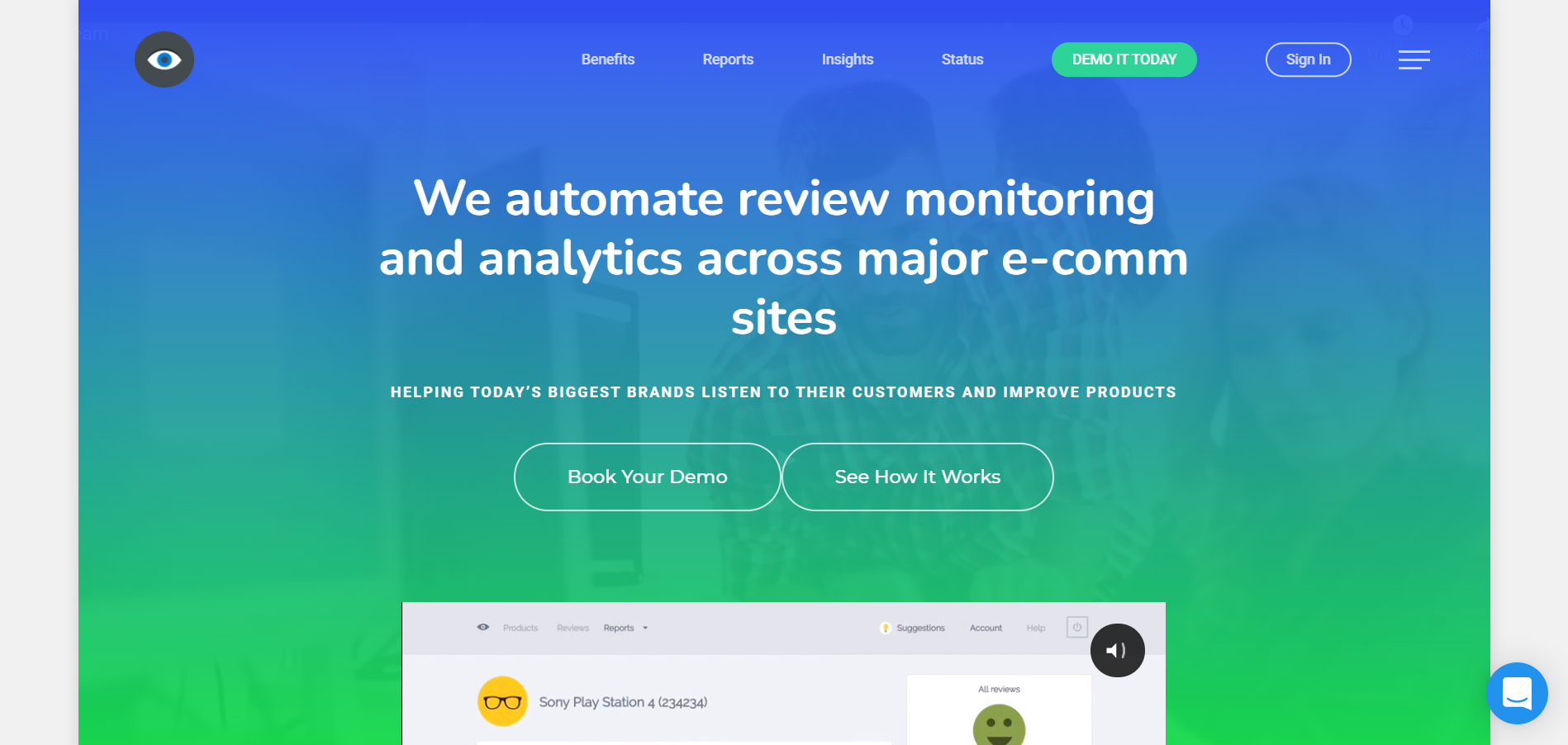 8. Review Monitoring
Product Review Monitoring is an application that helps brands automate consumer reviews and feedback for their products. It works by installing a program that will track any changes in reviews and automatically alert you when a new review pops up that needs your attention.
The software will also provide feedback on how to properly move forward or respond to reviews when they aren't so favorable and how to increase the number of positive reviews in order to boost your overall rating.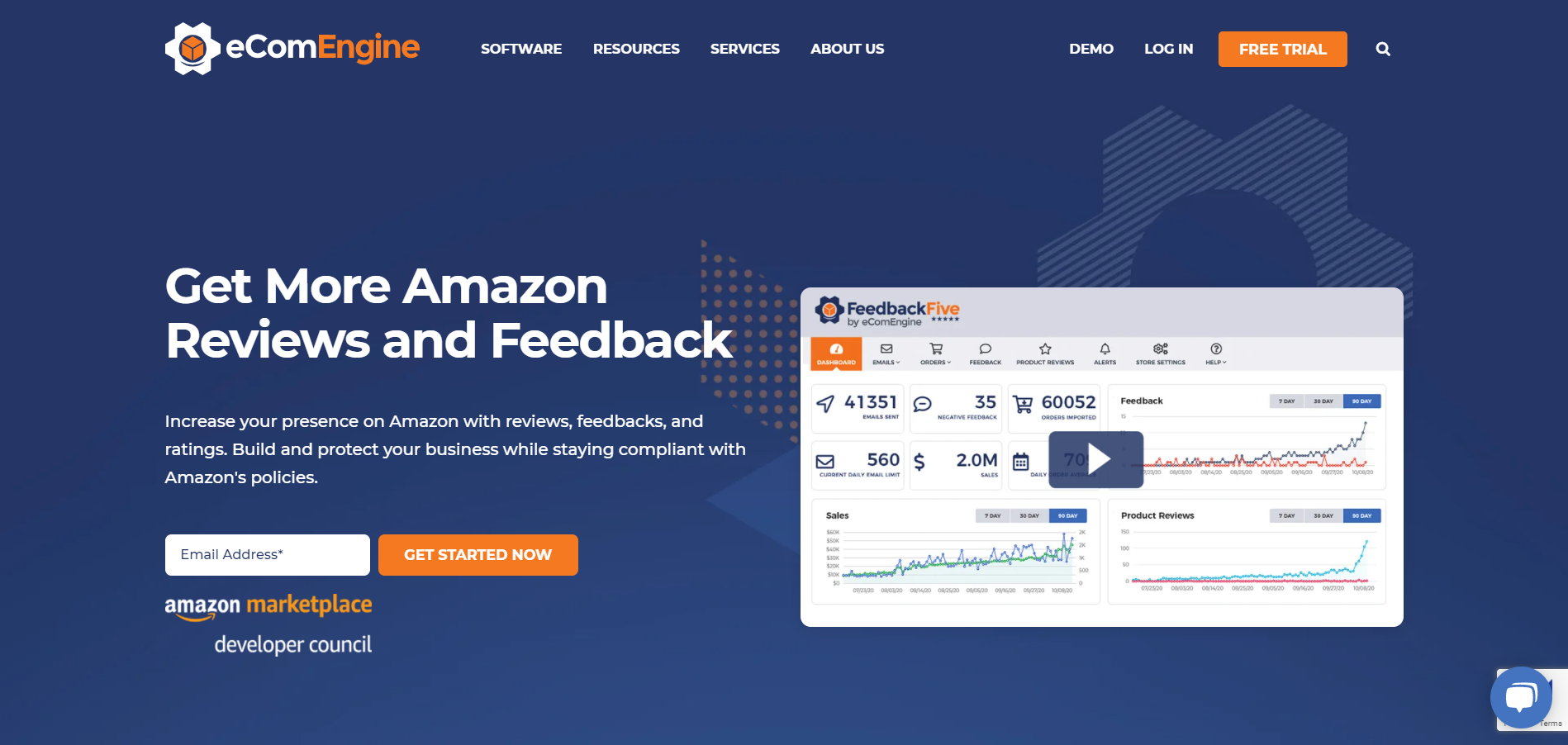 9. eConEngine's FeedbackFive
This paid service offered through eConEngine's FeedbackFive is completely tailored for sellers on the Amazon platform. It's designed to help you increase positive reviews and prevent bad ones from impacting your brand by constantly monitoring your inbox and sales analytics.
The software includes a review management portal, which allows sellers to keep track of all their product ratings in real-time, as well as giving them the option to customize alerts for harmful or suspicious activity that should be addressed immediately.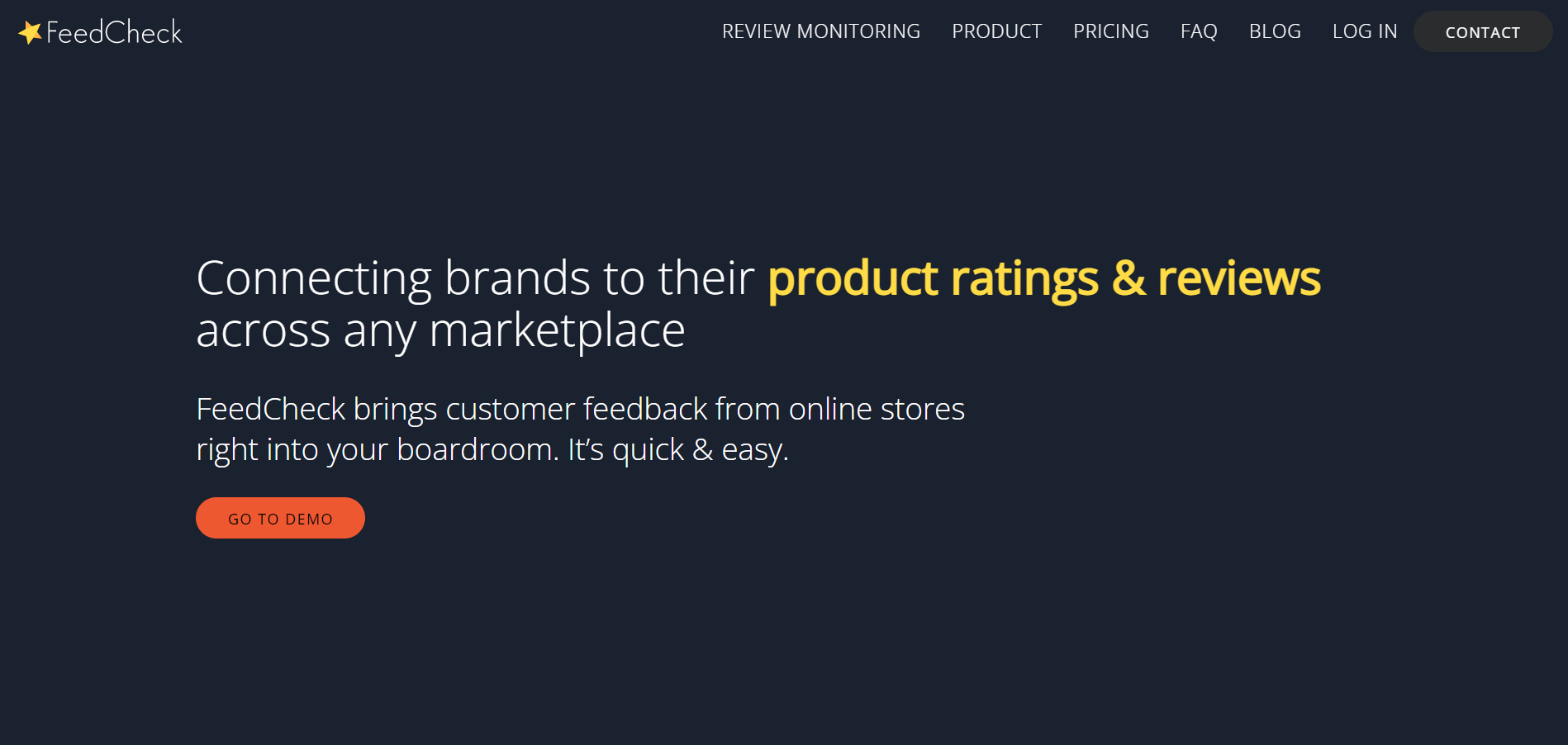 10. FeedCheck
FeedCheck is a highly customizable review checker designed for Amazon sellers. It provides real-time notifications on any new reviews, whether positive or negative.
It also comes with an autoresponder that allows you to send prewritten messages to quickly address specific concerns without spending extra time crafting e-mails every day. This application will help keep your brand at a high rating and allow you to maintain strong customer relationships.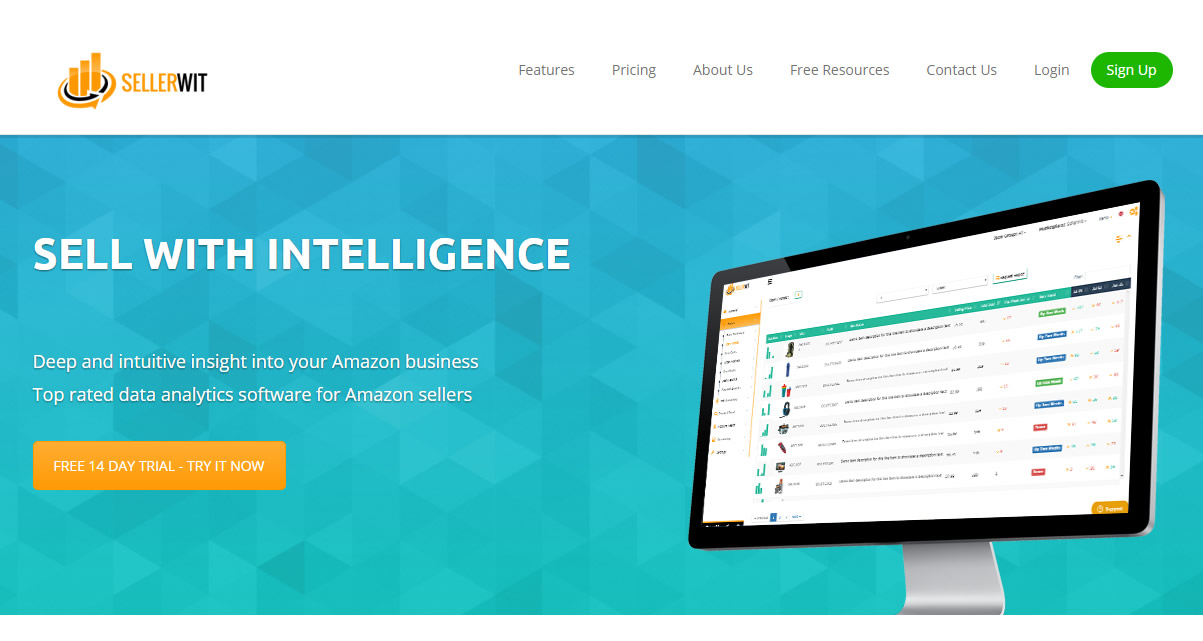 11. SellerWit
SellerWit uses artificial intelligence to help Amazon sellers manage their product reviews. It's designed to help identify any fake or negative thoughts that may have slipped through the cracks and provide solutions to address them adequately.
The application also includes a review tracker that sends alerts when there are changes in your rating so you can quickly take action. Additionally, Sellerwit will analyze all data around your product to help you analyze your feedback more accurately.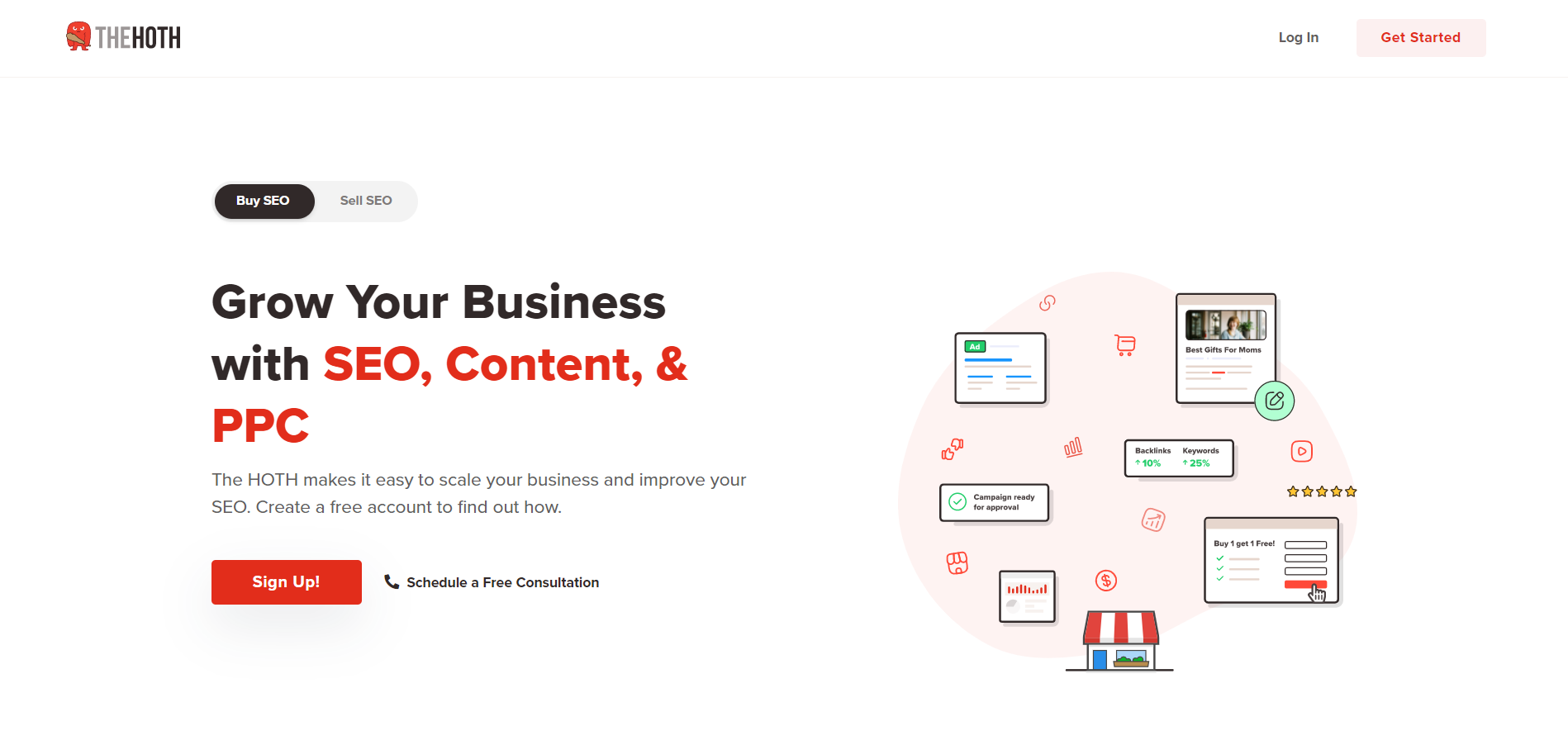 12. The Hoth
The Hoth is a free amazon review checker and management review that will help you keep track of all new and old reviews for your products. It also includes a built-in autoresponder that will help you quickly address any concerns or negative feedback from customers.
The Hoth also offers a wide range of services such as listing optimization, PPC management, and Amazon consulting to help you improve your product and increase your sales.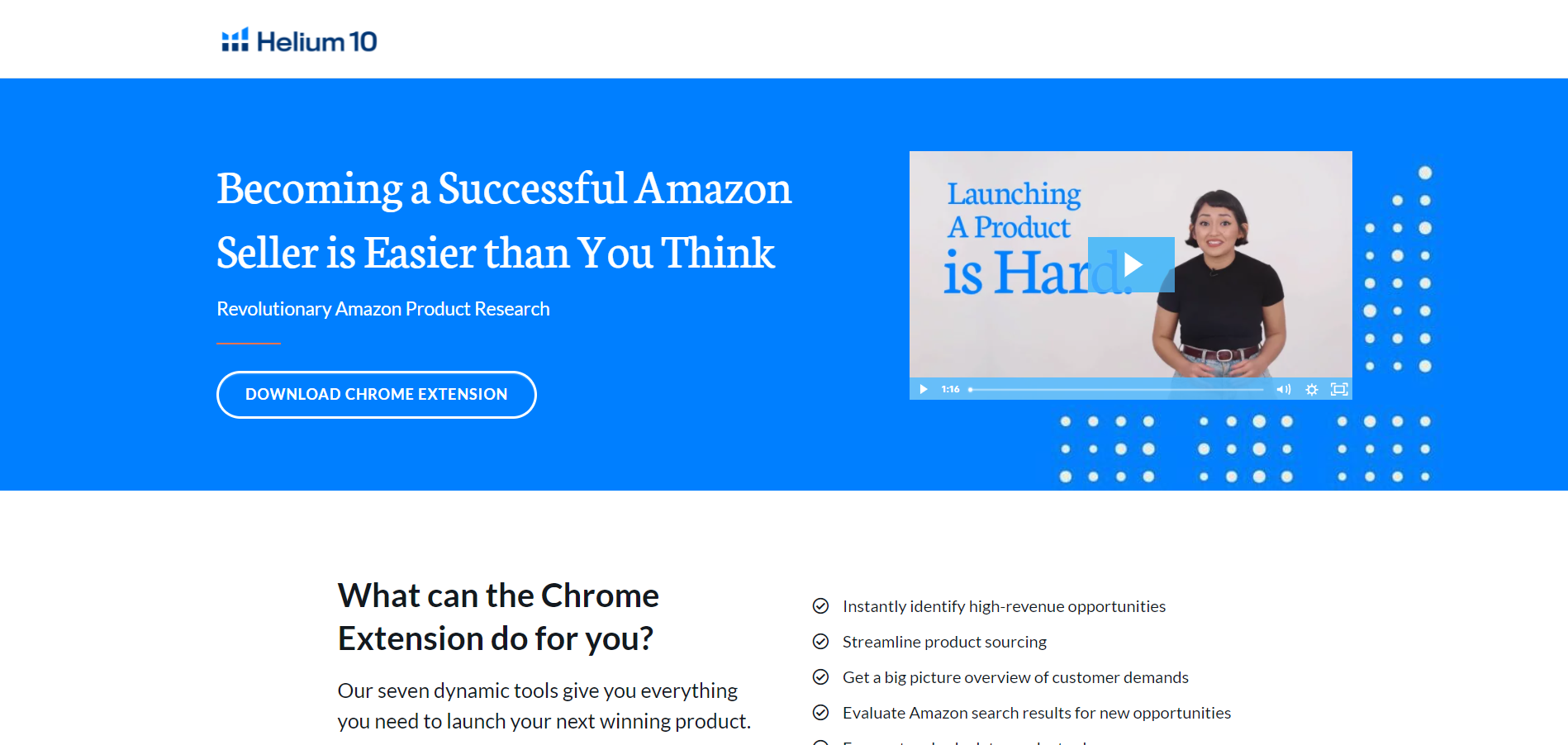 13. Helium 10
Helium 10 is a suite of tools accessed through a chrome extension that was designed for Amazon sellers. It offers various services such as keyword research, product ranking, competitor analysis, inventory levels, profitability calculators, and review analysis. This in-depth tool allows sellers to determine where they can add improvements to their listings in order to boost sales and increase positive reviews.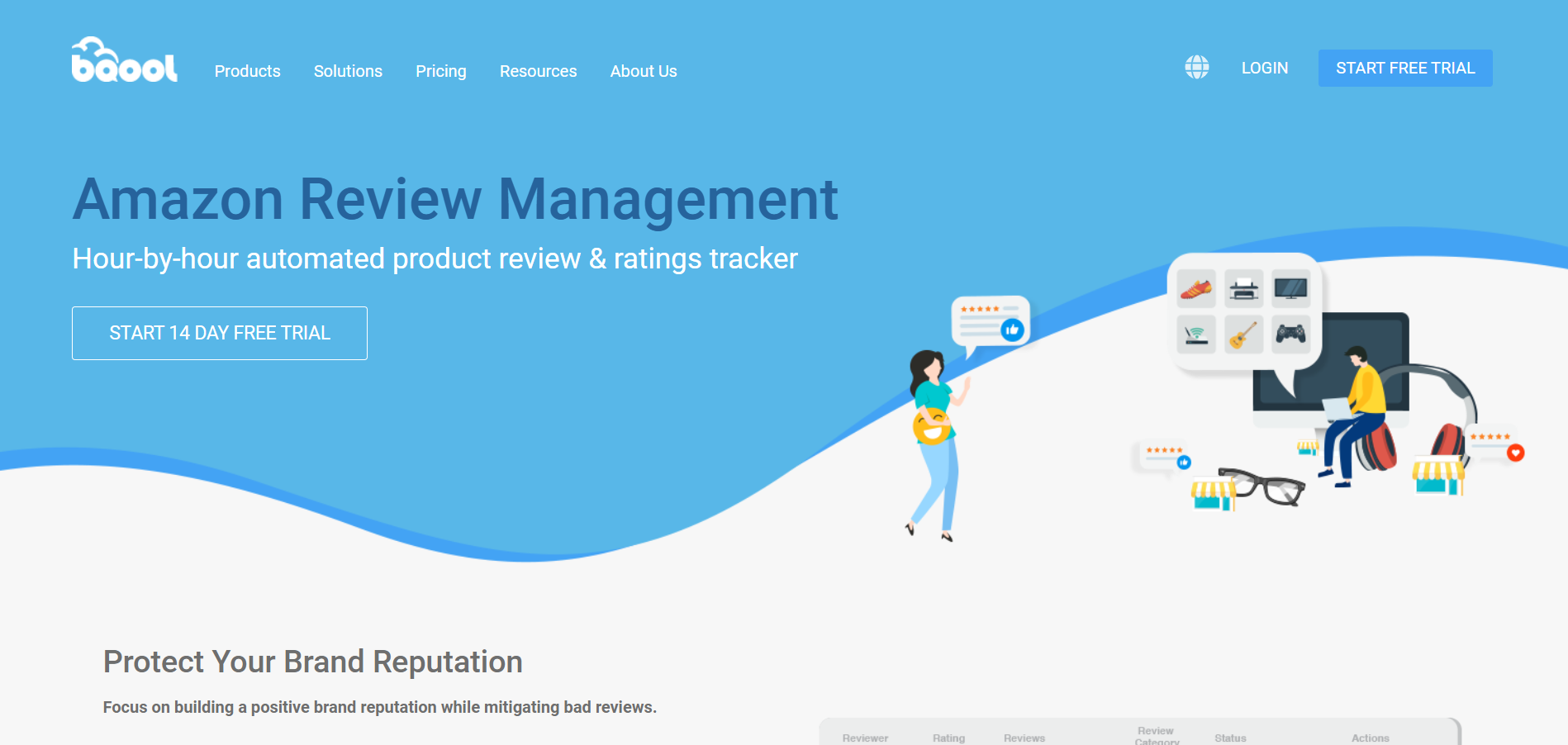 14. BQool
BQool is a review tracker that offers a wide range of features for Amazon sellers. It includes an automatic e-mail notification system for new reviews, as well as data analytics to help you track your product's progress and identify any changes in rating from the last 90 days.
BQool also offers a feedback management tool that allows sellers to communicate with customers who have left negative reviews and attempt to resolve any issues they may have had.
Conclusion
As you can see, there are many review checkers available on the market that are designed to help monitor all aspects of your product's reviews. These tools will help keep track of any new or old feedback for your products in order to maintain a strong customer base and increase sales over time. Check out one of our top 14 Amazon review checker software to find the information and analytics you need.
If you have just created a business page on Google My Business or Trustpilot or any other platform and don't have any reviews yet, and you want to have amazing reviews on all of them - you can use Reputon Customer Reviews app that would do just that - send follow-up emails to your customers when they receive orders and ask to leave a review on one of the predefined platforms (you can add as many as you want!) - boosting your rating on all platforms at the same time.